Murder on the Orient Express Review
Hang on for a minute...we're trying to find some more stories you might like.
Recently, I went to see a new remake of Agatha Christie's 1933 novel "Murder on the Orient Express." According to IMDb, there have been film adaptations made of the famous book in 1974, 2001, and 2015 (which was a Japanese version), as well as a video game in 2006–and as my personal favorite anecdote, Godiva created a 10-foot-long chocolate train to celebrate the movie's release.
With all these different famous adaptations (and chocolate!), this new movie definitely had big shoes to fill.
I didn't really have any expectations for the movie, but I thought it measured up pretty well. It had a kind of dark mood, which I think is what you want for a winter-themed murder mystery. It has a 6.8/10 on IMDb and 58% on Rotten Tomatoes, which isn't super impressive, but to each their own.
Some things about the movie that really stood out to me were the scenery and the cinematography. It was set in 1934 and took place in some amazing locations: the Western Wall in Jerusalem, the streets of Istanbul, and, of course, a train traveling through beautiful snow-covered mountains in Europe. The shots were stunning, especially the train as it went through what I assumed to be the Alps.
The movie also included a star-studded cast: Leslie Odom Jr. (Aaron Burr, sir, in "Hamilton"), Michelle Pfeiffer, and Kenneth Branagh as the lead role of a Belgian detective with an impressive mustache named Hercule Poirot. I was also interested to find out that Daisy Ridley was in this film, as it is the first role I have seen her in outside of "Star Wars." It actually took me a little while to recognize her.
Poirot's job throughout the movie is to figure out who killed the shady businessman Samuel Ratchett in his room during the train ride. I was disappointed to find that Ratchett was played by Johnny Depp because he is pretty controversial, and I don't really care for him. But besides that, I thought that "Murder on the Orient Express" had a compelling plot and an engaging story.
Generally, I enjoyed the movie. I liked the suspense and the overall aesthetic of the film, and I thought it was entertaining. One of the most interesting things about it is that multiple times you think the killer has been found and the story is over, but then there's another twist as more is revealed and the characters' stories are interconnected.

About the Writer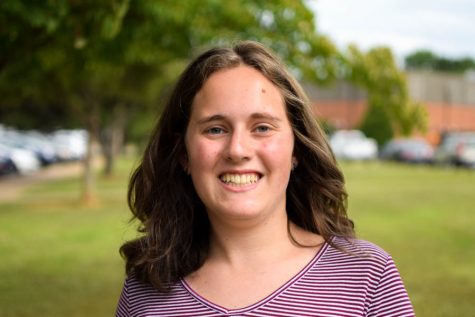 Jessica Klees, Editor-in-Chief
Jessica Klees  still hasn't fully grasped that she's a senior at WAHS. This is her fourth year in journalism and she is an Editor-in-Chief this year,...