Girls basketball secures Jefferson District Championship
The Western Albemarle girls basketball team secured the title as Jefferson District champions for the second year in a row. The team trailed rival Charlottesville at the end of the 3rd quarter, but roared back in the 4th to defeat the Black Knights 39-35.

The Warrior's win can be credited to their strong play in the post. Forwards Sydney Sherman (11) and Caity Driver (11) went off for a combined 24 points and 17 rebounds. Sherman also tallied an impressive five blocks on the night. Senior point guard Elisabeth Coffman chipped in eight points and four steals as well.

"It was a really great feeling. We've been working really hard to get here. Our team motto is: leave no doubt. So we were really excited because that's what we did," said Driver when discussing the team's championship game.

Unfortunately, the girls struggled to use that momentum, as they fell short in the quarterfinals of the state tournament. The team suffered a heart-breaking 40-35 loss to Lord Botetourt at Roanoke College.

The girls started the game strong, and managed to take the lead 16-10 in the first quarter. However Lord Botetourt held their ground, and eventually made a run in the fourth quarter to advance to the semi finals of the state tournament.

The trio of Sherman, Driver, and Coffman still managed to post some impressive numbers despite the team's overall struggles. Sherman continued to lead the team with 12 points, eight rebounds, and four blocks. Driver and Coffman also chipped in on the boards, as they tallied eight and seven rebounds.

Although the Warriors couldn't find their rhythm in the state tournament, they had an impressive season nonetheless. The team finished 25-4 overall and earned the title of Jefferson District champs once again.
About the Writer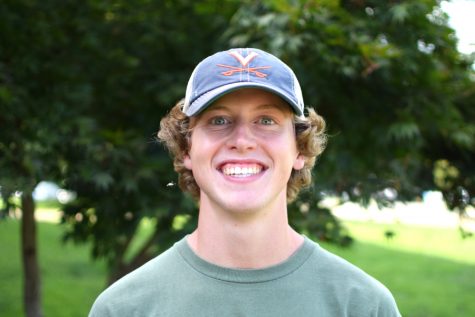 Evan Hajek, Sports Editor
Francis is a senior at WAHS and in his fourth year of journalism. His biggest dream is to dunk a basketball and he aspires to win a VABA rec championship...