Students Elect New Leadership
The newest Executive Council has been elected. Members are rising seniors Elke Beaumont, Austin Winslow, Carly Hegemier, Nicole Bilchick, Tate Kessler, Jaden Beckett-Ansa, and rising junior Michael Mitchell. The Executive Council serves as a voice for students and is responsible for planning school events, overseeing leadership classes, and communicating with students and the Western Administration. This group of peers has taken on the difficult responsibility of serving our community and school for the next year.
Along with the Executive Council, Senior, Junior, and Sophomore Class Officers have been elected. Class Officers are responsible for organizing fundraisers, planning projects, participating in activities, etc. 
Senior Class Officers are Eli Witt, Joey Burch, Sam Johnson, Mallory Greene, and Annabeth Stancil.
Junior Class Officers are Carter Shaffer, Meredith Kershisnik, Kennedy Buntock, Ollie Sauerwein, and Lucy Evans.
Sophomore Class Officers are Jack Steenburgh, Wasif Mohi, Ben Brockmeier, Kylee Hughes, and Eliza Burns. 
About the Contributor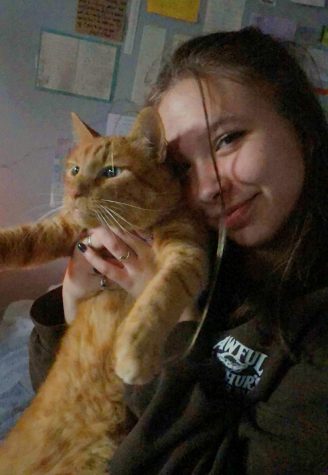 Marja-Helena Barrett, Staff Writer
Marja is a junior and this is her first year taking Journalism at Western. Her name means "berry" in Finnish, and in her free time you can find her with...