Individualism Meets High School: The ACPS Center Model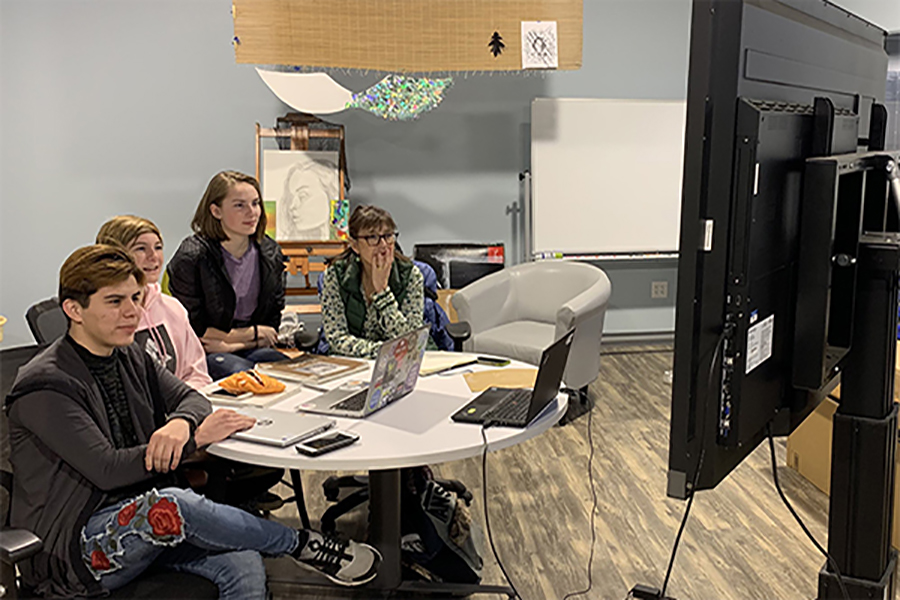 Two years ago, Albemarle County was faced with an issue: overcrowding in high schools was causing disruptions all across the county. They came up with two viable options.
The first was to build a whole new high school, which had the potential to be extremely disruptive. New sports teams would have needed to be formed and students would have had to be redistributed.
The second, more affordable option was to follow a "center model". Building a center model means that instead of forming one big school, multiple small scale buildings would be constructed. This would create an opportunity for students to explore their individual wants and needs in the academic sphere. This would also bring down the enrollment numbers at base high schools.
After lengthy meetings between teachers and the school board and workshops involving hands-on activities with parents and teachers, the board finally reached a verdict.
The plan was to build a congregation of centers. In other words, Centers 1, 2, 3, and so on. Surprisingly, Center 1 had finished construction by the end of the 2018 summer break, just in time for the new school year. A pilot group of seniors was enrolled so the county could get feedback on their experiences and be given constructive criticism on how to make it better for future students.
Days at Center 1 are similar to days at other Albemarle County Public Schools, with weeks split into A and B days. Students are split into Dual Enrollment classes and blocks of designated independent work time. Dual Enrollment courses are taught in conjunction with PVCC and are taught by PVCC professors. This gives students the opportunity to obtain college credits and to have a college classroom experience while still in high school.
Right now, the only Dual Enrollment classes offered are Government and English, but later this year, students will be able to take Computer Science as well.
Seniors Benjamin Hurt and Colin Merryman are both students at Center 1 this year. Hurt goes to Center 1 purely for independent work. While at the Center 1 facility, Hurt has the whole day to dedicate to his project without any interruptions or distractions.
Many students at Center 1 are doing internships based on their scholarly interests or are participating actively in a workforce. Students at Center 1 have the unique advantage of not having classes on A day Fridays. Students not doing an independent work project or an internship are free to stay home.
"There are so many opportunities to meet people you never would have otherwise," Hurt said. "With independent work, there is so much freedom and time to do what you want. I mean, you can practically make a project out of anything you're interested in."
Merryman, on the other hand, has been working to accomplish his goal of obtaining two college credits before graduation.
Mr. Craddock, the Center 1 director, says that the goal of the program is to eventually have multiple centers. Since Center 1 is expected to reach full capacity soon, the Board of Education has decided to speed up its plans of building a second center, which will soon be in construction. Center 2 has been designed with comfort and accessibility in mind. With estimated room for 400 students, Center 2 will offer more space to students and teachers.
Next year, the directors of the Center program want to offer core academic courses and give 10th and 11th graders the opportunity to enroll at Center 1 and 2. Previously, only seniors were able to attend the Center 1 facility in lieu of their traditional course system at their local high school. They also hope to add cybersecurity, game design and development, and media communications classes as options for exclusive electives.
About the Writer
Rowan Thompson, Staff Writer
Rowan Thompson is a junior and is in her first year of Journalism. She loves music and creating things. A few of her hobbies include cooking, baking, photography,...