Girl Scout Maeve Ridings Goes for Gold
Hang on for a minute...we're trying to find some more stories you might like.
Maeve Ridings has spent the majority of her adolescence being involved in the Girl Scout program. She first got involved when she was five, and has now been a Girl Scout for twelve years.
"Girl Scouts provides a space for girls to learn how to have a purpose in the world. There are so many opportunities that you can find through Girl Scouts," Ridings said. "Just this past summer, I went camping in Iceland for ten days through a Girl Scouts program. There are so many people around the world who have dedicated so much to the organization of Girl Scouts."
As a Girl Scout, participation is required in three main services that span one's school career: the Bronze Award, which is completed in elementary school, the Silver Award, which is done in middle school and the Gold Award, which is done in high school.
"Your Gold Award is supposed to be a culmination of the skills you've learned in Girl Scouts to help other people," Ridings added.
As a high school junior, Ridings has been planning out her ideas for her Gold Award.
"My plan for my project is to work with a refugee center in Charlottesville to create little libraries in areas of Charlottesville that have high refugee populations," Ridings said. "These little libraries would have books in the languages that the greatest amount of refugees in Charlottesville speak."
Additionally, Ridings has planned out a renewable sourcing system for the materials required for her project, stating that she will use recycled newspaper boxes painted by local artists. Her project is still in the developmental phase, as it awaits approval by the Girl Scouts officials, but Ridings is enthusiastic about her plans.
She also encourages others to get involved with their local Girl Scout program. "I have learned so many leadership skills through GS as well as just life skills," Ridings says, "No matter how old you are, there are still things you can learn from Girl Scouts, especially as an upperclassman. It really provides so many opportunities as you start looking into colleges and careers."
About the Writer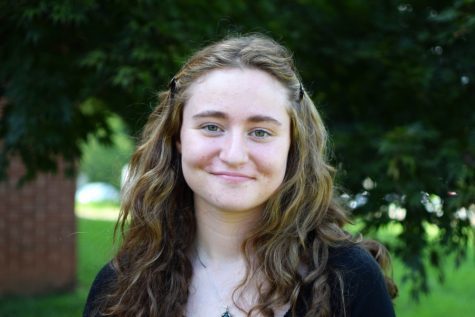 Abigail Connelly, News Editor
Abigail Connelly is a junior and is in her third year of Journalism. She is working as the News Editor and Web Design editor this year. When she's not...