'Anchor Days' Eliminated from Next Year's School Schedule
Hang on for a minute...we're trying to find some more stories you might like.
Western recently announced a big change in next year's school schedule: Anchor Days, better known as Monday Schedules, will be phased out. The School Board distributed a survey to students at Albemarle County's three high schools in mid-January asking their opinions on the current school schedule, which consists of an eight-period Monday Schedule followed by four alternating "Odd" and "Even" Day four-period schedules. Principal Darah Bonham emailed students and families this week informing them of the change in next year's weekly schedule, which will take effect at all three high schools. Bonham cited the change as allowing more opportunities for development for students and teachers. "This decision was made in conjunction with the other high schools in the division to help with common schedules to provide more opportunities for our students and staff," Bonham said.
Next year's schedule is still unclear, as finer details have not yet been determined. The email states that an odd/even rotation will continue, but the Board is still mulling over what day of the week will be a "Flex Day" to balance out the five day week. It seems that the schedule will mirror that of Henley Middle's, alternating between three Odd Days and two Even Days one week, followed by the reverse the next week. One benefit of the new system is that all three high schools will run the same schedule, allowing students to easily transfer between schools for classes and activities if necessary. Bonham noted that a final schedule will be released soon.
About the Writer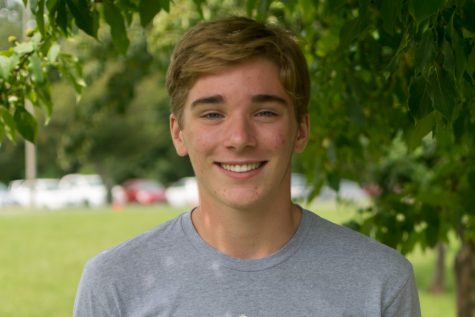 August Lamb, Editor-in-Chief
August is a senior at Western and a fourth year Journalism student. For his last hurrah in C107, he dons the coveted Editor-in-Chief cap along with Mia...