Ariana Grande's "thank u, next" Turns Heartbreak Into Harmony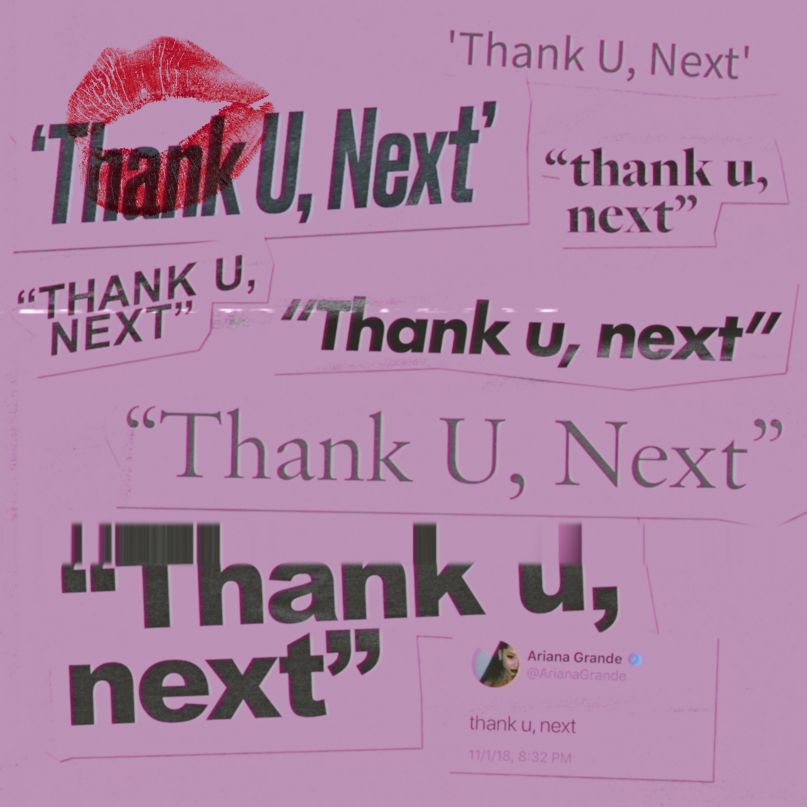 Ariana Grande's much anticipated fifth studio album "thank u, next" was released  February 8th, 2019. Grande had previously released three singles off the album: "thank u, next", "imagine", and "7 rings". Both "thank u, next" and "7 rings" debuted at #1 on Billboard's Hot 100 chart, marking her first #1 single and first back to back #1 singles. Having released her fourth studio album Sweetener in August, this is her second album in five months. Grande plans to perform both albums on her Sweetener World Tour starting March 18th.
This album is very different than Grande's past albums, it's less romantic and more authentic, telling the stories of the events that unfolded after she released her album "Sweetener" in August. Her ex-boyfriend and longtime friend Mac Miller died on September 7th, 2018 and in October she broke up with her fiance, Pete Davidson.
Before the albums release, Grande teased her fans with snippets and descriptions of some  songs off the album.
When asked on Twitter what one of the songs, "in my head", was about she said, "Being in love with a version of somebody you've created in your head. Falling for someone that they are not".
For "bloodline" she described "wanting somebody but not enough to have them in your bloodline".
The first single off the album "thank u, next," Grande sings about moving on from all her exes and finally falling in love with herself. In the song "nasa", she sings about needing space and how gravity is pulling her away. "Ghostin" is rumored to be about her healing from Miller's death while still being engaged to Davidson. In "fake smile" she mentions her troubles with fame and faking a smile too often. In "bad idea" she hits her usual high notes and sings about having a bad idea of running away and forgetting about everyone.
I knew this album would be different, and I wasn't sure if I would like the different style, but I love the album. I really enjoy how you can tell the lyrics have actual meaning behind them and come from experience, rather than the old repetitive lyrics you hear in a lot of pop songs nowadays. I also feel like its very powerful that there is no features on this album and it's just her, because that shows she is becoming more independent and comfortable as an artist. My personal favorite song off the album is "in my head" because I love the beat and sound to it, and I also feel like the lyrics are really creative.
When asked about his feelings on the album, Thomas Jackson, a strong support of Ariana and her music, said, "I was really nervous to listen to it because I hyped sweetener and that was NOT it for me, but this was a pleasant surprise and was so so good for the time frame in which it was created. She really snapped. I liked how she was an actual person on this album much like Sweetener rather than the kind of surface-level lyrics she had been producing on her first three albums."
Jackson also said his favorite song was "ghostin", because, "Her message of just pain on Ghostin mixed with optimism really hit deep at a time and I had really cried to her music, I think her message of not wanting to burden someone you care about with emotions you can't control is such a struggle."
About the Writer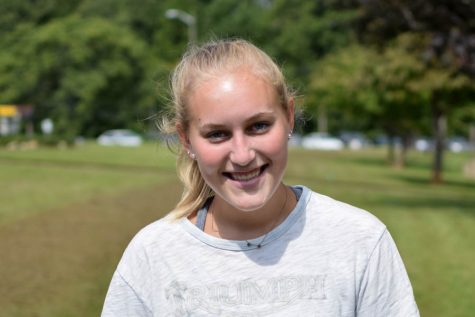 Sarah Capshaw, Staff Writer
Sarah Capshaw is a junior at WAHS. This is her first year in journalism, but she has been on the yearbook staff for 2 years. She enjoys spending time with...