Global Studies Wraps Up Its Second Year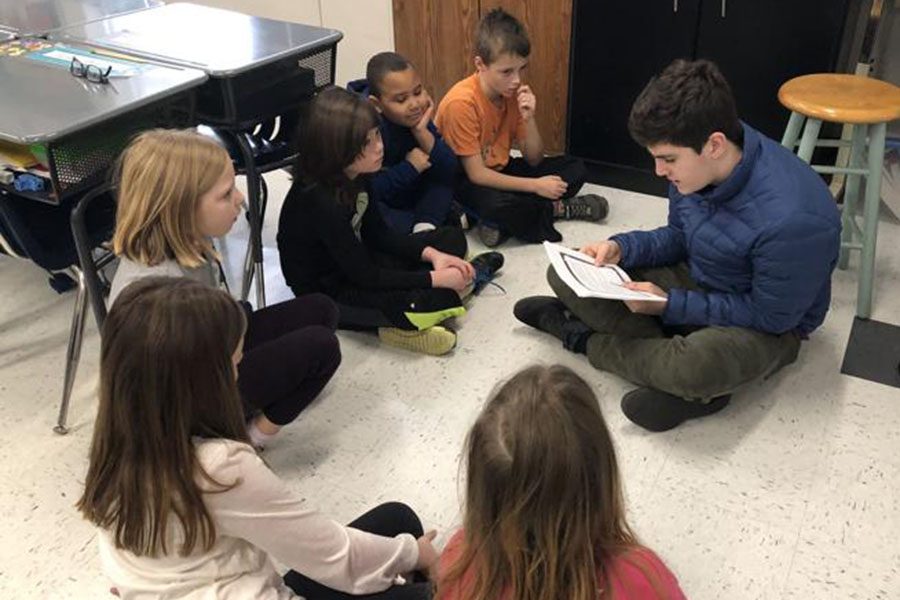 Global Studies is a course designed to model the idea of American Studies, a class where teachers are collaborating to thematically tie English and history together."I enjoy how much Ms. P and I can collaborate on lessons and how we each have a shared responsibility in the success and failure of the kids. Because we have the same students we have a different viewpoints on strengths, weaknesses, and ways that we can help their progress," freshman history teacher James Walsh said.
The history classes are learning about Ancient Greece and Rome which links to the mythology studied in English through reading The Odyssey. It allows both teachers to work together to develop lessons and projects. Because Global Studies students share the same teachers, those who are struggling can receive help more easily. Combined classes also have the benefit of getting a class all on the same page without it taking two days, even though teachers are handling double the amount of students.
Global Studies classrooms were designed to allow more collaboration between the classes."I think it has more space and it has more people to work with but in other classes, it doesn't have that opportunity," freshman Paige Toms said.
Walls are usually opened at least 3 or 4 times a month in order to efficiently work on projects, tests, or quizzes. The desks are not traditional "school desks"; furniture such as round tables, rolling chairs, and high-top tables provide students with the opportunity for more group work. Walsh commented, "I like when we have the walls open when we both are doing something that is useful and helps with students learning. Having the walls just to have them open is not a good system to have."
A course as new as Global Studies offers a fresh perspective on English and world history. Students are now able to collaboratively learn about the content in a more innovative way. Freshman Jonathan Kumer explained his favorite aspect of Global Studies:"I like to learn about all the wars and conflicts that went on in the past; that shaped our world."
While students are studying ancient history and literature, activities such as the Hero's Journey make dated content come alive in a very real 21st-century activity. Most recently, students worked on a project called "A Hero's Journey" where they created a third-grade level book that features a character on a quest set in an ancient river civilization they studied in history. Requirements such as drafts, storyboards, edits, illustrations, and publication provided students with experience in the story-making progress, along with ensuring cultural and historical accuracy. Once students completed their project, they were given the opportunity to go to Brownsville Elementary and read their stories to third graders.
Although the course is nearly at the end of its second year, several changes have been made to the course. One of these changes included new staff members, consisting of Vrathip Phanthavong and Jennifer Schnelle teaching English, and Michael Shutt teaching History. Thanks to these new partnerships, more activities and projects are able to happen. The second year allowed the teachers to have a better sense of what to expect.
Every year the students sitting in the classroom and their hard work are an essential part of the success or failure of assignments and the program as a whole. "It is rewarding and I like working with Ms. Phanthavong. We have a group of students who work hard and makes the class fun and challenging in the best way possible," Walsh said.
However, a change that hasn't been made to the course is the elimination of the World History I SOL. English 9 does not have a SOL in May, and that allows for a lot more freedom in what and how to teach. If the SOL was eliminated for both classes, the merging of both curriculums would be more seamless and more effective. Walsh, pushing for the change said, "the reality is that once we return from Spring Break the walls do not open again until after SOL testing season because of the stress and importance of the one test. Without this restriction, we could cut down on some of the content and truly make Global Studies an interdisciplinary class it deserves to be."
About the Contributor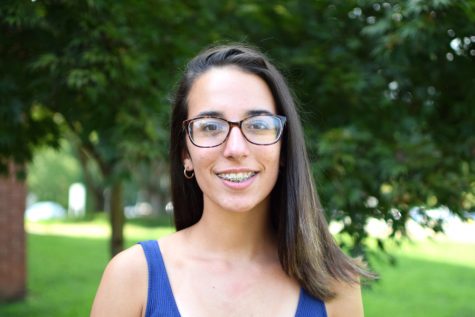 Brookelyn Shantler, Editor in Chief
Brookelyn Shantler is a Senior entering her final year on the Western Hemisphere staff as an Editor in Chief. Outside of school, you can find her working...