Sutton Young: NCAA Tournament Predictions and Analysis
Hang on for a minute...we're trying to find some more stories you might like.
Sutton Young's Predictions for the NCAA Tournament
EAST:
Duke, Duke, Duke, and Duke. If all goes as according, Duke will be in Minneapolis in two weeks. The return of Zion Williamson propelled them to an ACC Tournament title, and once again proved they are the team to beat. In all honesty, I wouldn't say there's a "sleeper" team for this bracket, but expect Michigan State to go to the Elite Eight. If at full strength, they can challenge the Blue Devils, but won't be able to beat them. Liberty has a good chance to surprise an inconsistent Mississippi State team as an upset for this regional.
Champion: Duke
Upset: Liberty over Mississippi State
SOUTH:
This is definitely the weakest region in the tournament field this year and by far, the most inconsistent. Virginia earns the one seed in this bracket, and should be able to beat 16 seed, Gardner Webb, but are they the best team in the region? No. That title belongs to Tennessee. If at full strength, they are a threat to win the National Championship. As for Virginia, they will NOT make it past the Sweet Sixteen due to their inconsistency and lack of offense. If Ole Miss/Oklahoma puts up the points they have averaged in the Big 12/SEC, Virginia will lose in the second round and prove once again they are not to be trusted in the tournament. I don't see or have any major upsets in this region, but if I had to pick one, it would be Oregon over a sloppy Wisconsin team. Kansas State is definitely the sleeper in this bracket and could make a run to the Elite Eight.
Champion: Tennessee
Upset: Oregon over Wisconsin
MIDWEST:
This will definitely be the most competitive region of the four. As an East Carolina fan, it pains me to give North Carolina any positive recognition, but they deserve their number one seed. They are definitely the best team in the region, but Kentucky is right behind them. Iowa State is definitely the sleeper for this bracket and can definitely make it to the second weekend. In the end, however, North Carolina and Kentucky will own this bracket, which will be won by Kentucky. North Carolina is the better team, but Kentucky will be red hot throughout the region and will head back to the Final Four.
Champion: Kentucky
Upset: Seton Hall over Wofford
WEST:
Gonzaga is once again back on the one line and has proven they are the team to beat in this region. Yes, the loss to Saint Mary's in the WCC was shocking, but it will prove to be a wake-up call for the Bulldogs. Ja Morant of Murray State has been one of the storylines this basketball season, and he will have the best shot of any of the lower seeds to lead his team to an upset. Texas Tech and Michigan will both have a shot at challenging Gonzaga, but in the end, Gonzaga will avenge the Wolverines in the Elite Eight and make the trip east to the Bold North.
CHAMPION: Gonzaga
UPSET: Murray State over Marquette
FINAL FOUR AND CHAMPION:
Duke will beat Gonzaga thanks to the leadership of Zion Williamson and R.J. Barrett and Kentucky will get revenge in a highly anticipated fourth matchup.
In the National Championship, Duke will pull away from Kentucky in the second half to win its sixth national title. Expect a high scoring game.
NATIONAL CHAMPION: Duke

About the Writer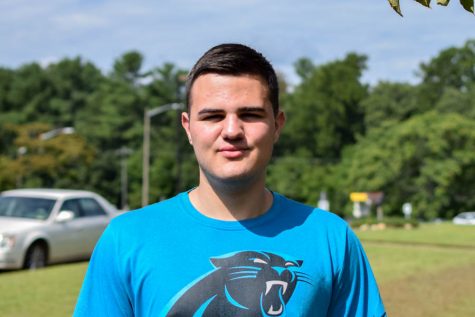 Sutton Young, Staff Writer
Sutton Young joins the Western Hemisphere Sports Team after two years as the schools sports anchor. Born and raised in North Carolina, Sutton moved to...