Austin Shifflett Runs for 4 Touchdowns in Big Win Over Charlottesville
Hang on for a minute...we're trying to find some more stories you might like.
The Western Albemarle football team took early precautions due to Hurricane Florence prior to their big district matchup against Charlottesville and moved the game from Friday to Wednesday.  Fortunately, the weather held up for the big district matchup. The Warriors took control early with one of Austin Shifflett's four touchdown runs.
"It was definitely the offensive line doing their job… allowing me to get to the second level,"  Shifflett said about his big night.
Charlottesville had the lead at halftime, but the Warriors never looked back after a quick response from Shifflett. By the end of the game, he had 267 rushing yards as he led the Warriors to a 31-21 win over the Black Knights.
About the Writer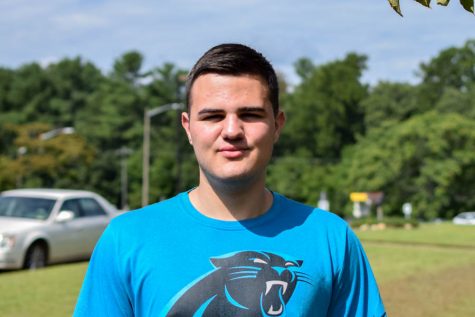 Sutton Young, Staff Writer
Sutton Young joins the Western Hemisphere Sports Team after two years as the schools sports anchor. Born and raised in North Carolina, Sutton moved to...