Top 5 Albums of 2017
Mia Jevack, Arts & Entertainment Editor
January 19, 2018
Filed under A&E
Hang on for a minute...we're trying to find some more stories you might like.
Flower Boy by Tyler the Creator
Flower Boy by Tyler the Creator is his fourth album released this summer which included singles like "911", "Boredom", and "See You Again". This album is Tyler's first album which shows his growth as a musician featuring more depth to his lyrics including hidden (or not so hidden) messages about his sexuality and navigating growing older.
Most Notable Songs:
"November"
"Pothole" feat. Jaden Smith
Fresh Air by Homeshake
This album is an alternative, synth-pop album by Homeshake, a band fronted by former guitarist for Mac Demarco, Pete Sagar. Unlike Sagar's first two albums, In The Shower and Midnight Snack, which had a very Demarco-esque sound to them, Pete breaks away from that on this album showing off his own style adding elements of R&B and yacht rock to his indie sound making this album one to listen to if you're into the alternative, laid back sound.
Most Notable Songs:
"Khmlwugh"
"Every Single Thing"
Drunk by Thundercat
After not releasing an album in four years, Thundercat comes back with a bang with his new album Drunk. Upon first listen of this album your first reaction might be, "Is this from the 70s?!" in the best way possible. He draws in all types of listeners with his forms of funk and R&B. The album features other famous musicians such as Pharrell Williams and Kendrick Lamar.
Most Notable Songs:
"Them Changes"
"A Fan's Mail (Tron Song Suite II)"
This Old Dog by Mac Demarco
This Old Dog is Mac Demarco's third full length album following up 2 and then Salad Days. This Old Dog shows how Demarco has changed and matured through his music by not only his sound but his lyrics. He sings about his struggling relationship with his father and being in a long-term relationship. This Old Dog shows a more open and raw side of Mac Demarco that should not be missed.
Most Notable Songs:
"On the Level"
"Still Beating"
Steve Lacy's Demo
Steve Lacy's Demo is Lacy's first independent project separate from his band The Internet. Lacy is notorious for creating his songs all on his iPhone, singing and playing his instruments into the phone's built in speaker, making the entire album sound like it was produced in a studio with a full band but all the sounds you hear on the album are only him. While the album is only a mere 13 minutes long, it surely packs a punch with it's groovy, lo-fi sound.
Most Notable Songs:
"Dark Red"
"Ryd"

About the Writer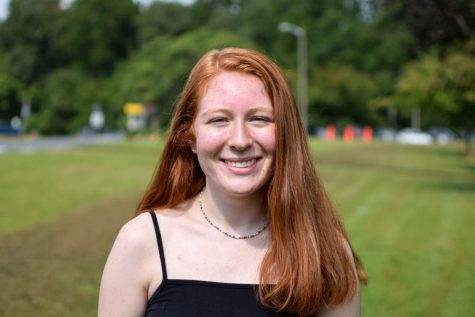 Mia Jevack, Editor-in-Chief
Mia Jevack is a senior at WAHS. This year, she is one of the Editors-in-Chief and was the previous editor of the Arts and Entertainment section. Mia is...