Tennis Takes the Stage
Mia Jevack, Arts & Entertainment Editor
November 3, 2017
With less than 100 people packed into the tiny but unique venue that is The Southern Cafe and Music Hall, on a humid August night, you could feel the energy in the room before husband-wife duo, Tennis, even entered the stage.
Tennis is an indie, dream-pop band containing Alaina Moore and Patrick Riley who hail from Denver, Colorado. The couple met in college and started their music career together after going on an eight month long sailing expedition along the Eastern Atlantic Seaboard which largely inspired their first album "Cape Dory". The band recently toured in promotion of their most recent album, "Yours Conditionally" which was released March of this year.The lights dimmed and the blue and purple lights lit the stage as the band walked on. Showing off their collection of sparkly platform boots and 70s hair. The band began with their single "In The Morning I'll Be Better" to set the dreamy, but danceable mood the concert would ensue. The venue was filled with mom jeans, wire rimmed glasses, and stick n' poke tattoos.
About the Writer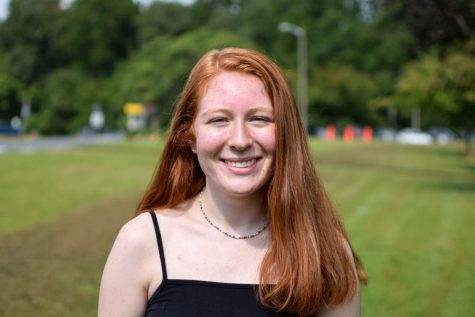 Mia Jevack, Editor-in-Chief
Mia Jevack is a senior at WAHS. This year, she is one of the Editors-in-Chief and was the previous editor of the Arts and Entertainment section. Mia is...