Students With Talent
Some of the most creative individuals are hidden in the depths of Western hallways. Three that stood out of the crowd were junior James Krasner with his electronic music, sophomore India Mawn with her up and coming fashion empire, and freshman Beth Bryerton with her intense dedication to dance. These talented students have the potential to get where they have been dreaming to go since the beginning of their careers. All of their hard work and dedication in these early years will help them in the long run. The talents of these incredible people may have been overlooked at our school, but they will surely get discovered in the future.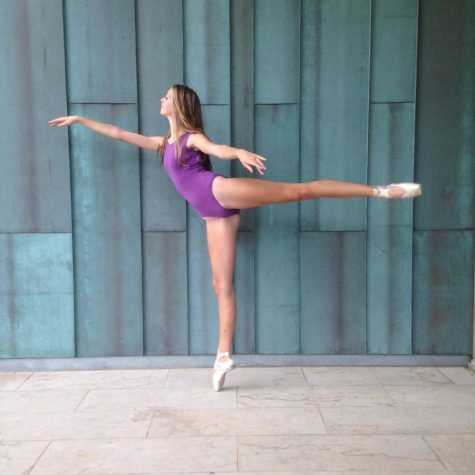 Photo By: Beth Bryerton
Ballet was a fun activity when Beth Bryerton was three, but after taking a break from the sport, ballet became her life. Beth started actively training to be a dancer when she was in fifth grade. Since then, she has gone to practice four to seven times a week; taking classes in ballet, jazz, variations, contemporary, pointe, and partnering. Her main focus in training is around ballet.
"It's my life," Beth said. "I hope to become professional with a decent company."
Her dream company would be Pacific Northwest Ballet. Her love of ballet derives from the feeling she gets while dancing; dancing offers Beth with an opportunity to clear her mind and think only about dance.
This summer Beth will be attending the Princeton Ballet School Summer Intensive. "It's five weeks and Monday through Saturday you just get up and go to dance all day."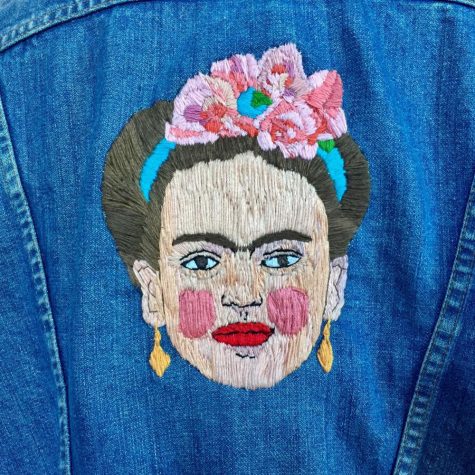 Photo By: India Mawn
India Mawn has always had a love for art, as her mother is an artist. In third grade, Mawn uncovered her true calling; fashion.
"It's fun, I enjoy doing that. That's what I want to do when I grow up; make clothing." Her embroidery business started when she went for a long car ride and decided to embroider her favorite artist, Frida Kahlo, onto her jeans. She posted a picture of the finished product on her Instagram (@ophiblu) and it blew up, receiving hundreds of likes. Her interest in fashion has brought her far enough that she is receiving orders from people all around the world who are interested in having Mawn embroider their clothes in exchange for money. Recently, a mental health magazine in the UK has contacted her and is interested in having her do some embroidery work for them. India's latest project was designing and making her own unique prom dress.
"I made the pattern myself and it was really a last minute decision, I decided [to make it] last Friday; Prom is on this Saturday."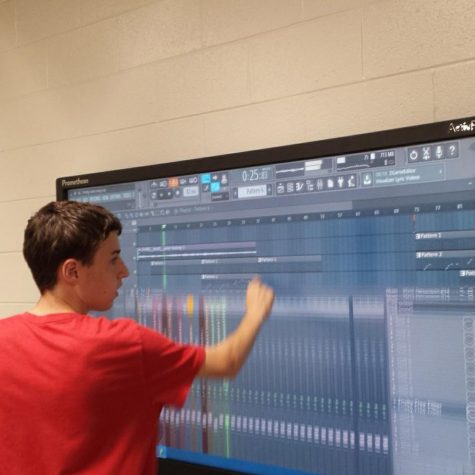 Photo By: James Krasner
James Krasner has been mixing and creating sounds for three years, ever since his older brother introduced him to electronic music in 2012. Krasner creates and produces Electronic Dance Music (EDM) by using synthesizers inside of computers to generate new sounds. By tweaking a bunch of different knobs, he can change soundwaves into the different sounds. All of his songs are uploaded to his latest project, Beam, on Soundcloud. Krasner puts his music together using a software called FL Studio. At Western, there is a sound studio in the library that contains many softwares such as Ableton, Reaper, FL studio, GarageBand, and a couple others.
"My favorite part is definitely writing the music. I love writing melodies and composing chords and things, it's so much fun to do."
Krasner has extended his passion so far that he helped assemble the sound studio in his sophomore year, and now there is a class that students can take called Audio Production 1, and next year Audio Production 2.