Darah Bonham Appointed as New Principal
While most Warriors are closing up backpacks and cleaning out desks, one man is ready to dive headfirst into the front office and take the reigns. Darah Bonham from Monticello High School will be filling the role as Western's 12th principal.
Leaving behind his Associate Principal job at MHS, Mr. Bonham is eager to begin work cross county at "the home of Champions," as Assistant Superintendent Matt Hass said in the online newsletter announcing his selection.
"My first task is to listen. I want to listen and I want everyone to have a voice. Student, custodian, whoever has a stake in what happens with our children." An advocate for involvement, Mr. Bonham calls upon the Western community to provide him with an idea of what they'd like to see and what improvements can be made.
"I think the role of a principal for the first and foremost is to be present, to be at things, at places, getting a chance to listen and to talk. You can put formalized sessions in place to meet with the leaders and groups within the school, but there's also a lot of groups that I would want to sit down and talk with," he said.
Prior to his selection, Mr. Bonham advised the nationally recognized "Learning Commons" at MHS, acted as lead administrator for CATEC, and founded a Cancer advocacy group.
His first days behind the desk will be to assess how our school functions, finding the "low hanging fruit" to fix, and just getting situated with how our school works."Sometimes you have to look back and say… is the success of what we're doing as a school and with our children measuring how they're gonna do when they get out?" "It'd be ridiculous for me to come in and say I know what the platform will be…I need to find out where we are as a school."
When he's not on official school business, he enjoys spending time with his wife and two kids and loves watching college football. Having graduated from JMU, he will be rooting for the Dukes in the fall.
About the Writer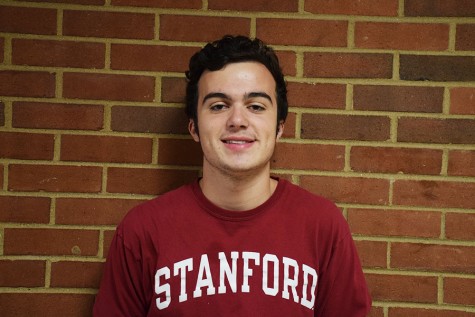 Tim DeSimone, Co-Editor in Chief
Tim is a senior, and a Co-Editor in Chief of the Western Hemisphere, the finest news source south of the Washington Post. He focuses dominantly in News,...