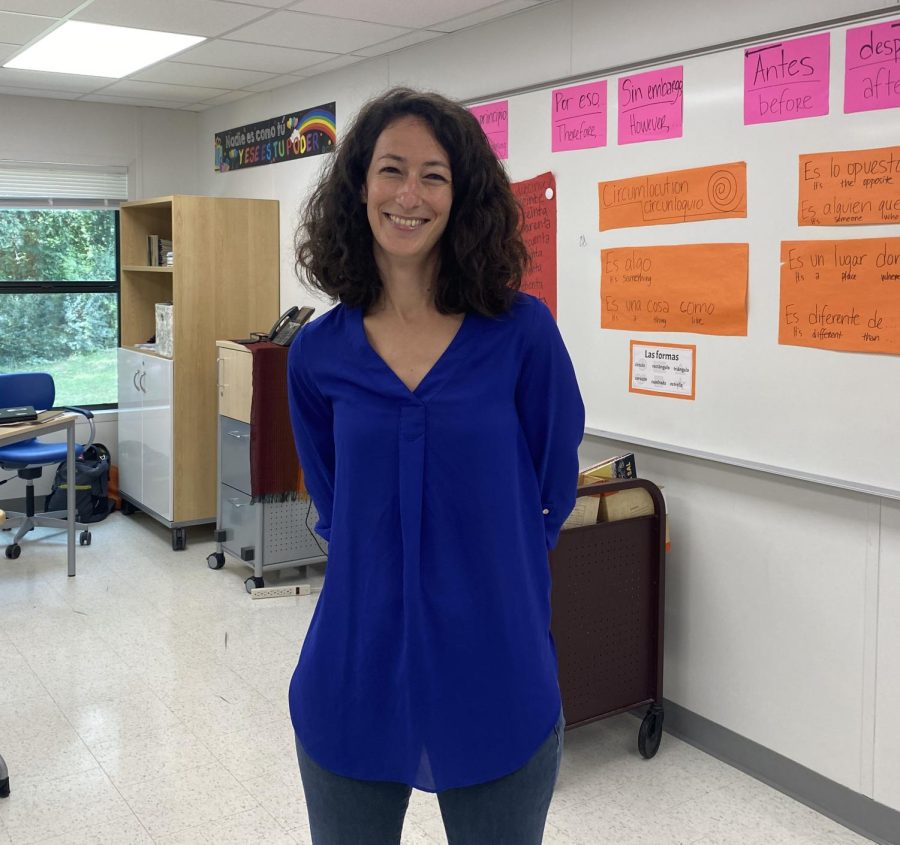 Alicia Salinas – Spanish
Ms. Salinas is a new Spanish teacher at Western. She is from Ohio and graduated from UVA with a Ph.D. in Spanish language and literature. Before working at Western, she taught Spanish 1, she now teaches Spanish 2 and 3 in pod 3.   
 Q: What got you into teaching?
 A: I went to grad school and when I was in grad school I also worked as a teaching assistant and I got to teach my own classes at UVA and I really loved it. That was the part of grad school that appealed to me. When I finished grad school it was sort of a natural thing for me to continue teaching.
Q: What would you do for a job if you could not teach anymore?
A: I would probably be a freelance writer. I would work from home writing about different topics that are interesting to me. 
Q: Why do you teach Spanish?
A: I teach Spanish because I really like it. When I was in college I started out as an English major, but then I studied abroad in Mexico and Spanish became really interesting to me after I had been in the culture for a while and had that experience.  After that, I really focused a lot of my attention on studying Spanish. It just seemed like a natural progression for me because in grad school I was also in a Spanish literature program. 
Q: What do you do in your spare time?
A: In my spare time, I really like to garden and hang out with my two kids.
Q: Do you have any pets?
A: I have two frogs named Froggy and Housie. They were named by my children and make no sense.
Q: What are you most excited for at Western?
A: I'm excited to work with higher level students and to get to know my students.  I'm teaching Spanish two and three and that's really fun.