Jack Steen's Rap Reviews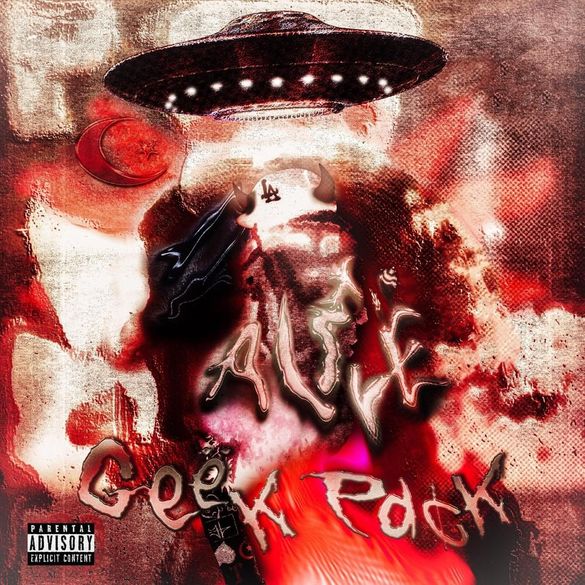 The past months have had many anticipated and unexpected album releases from a variety of artists. These albums showed refreshing new sides of familiar artists and improvements on newly formed genres and styles of rap from others. The past couple months have been an anomaly among the spotiness and general boredom of major releases in the past couple of years.
2 Alive (Geek Pack) – Yeat
At the start of April, upcoming artist Yeat followed up his "2 Alive" album with the deluxe version (called the "Geek Pack). The deluxe edition included two songs "Big Tonka" and "3G" both featuring Lil Uzi Vert. Yeat's distinct style and voice was mixed with a high level of production and polishing, which was undoubtedly improved from previous releases. 
 His continuation of his style from albums like "Up 2 Me" and "4L" has brought new fans into his die hard fanbase. Without compromising his individuality and individualistic sound, his collaborations with more mainstream artists such as Lil Uzi Vert, Gunna, and Young Thug made the album more digestible to people who aren't already fans of his distinct style. 
Following his success with previous albums, as well as the non deluxe version of the album, 2 Alive (Geek Pack) was a fantastic installation in his discography. Topping the Spotify charts, and being a top 10 billboard 200 album (topping at 6th) the album showed Yeats ability to succeed past his underground roots.
I Know Nigo – Nigo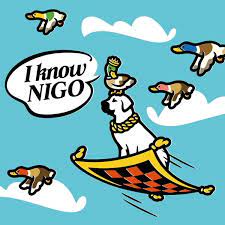 "I Know Nigo" was another album featuring many big names which was dropped this month. Nigo, collaborating with Pharell, Pop Smoke, Lil Uzi and others, managed to create an album which was diverse and artistically driven while also being fun to listen to. 
Its opening track sets the tone well for the rest of the album with a fantastic a$ap Rocky verse and one of the best beat switches in a rap song, which leads into Tyler the creator's verse. Keeping you on your toes, the album delivered fun verses from big names and a closer look at the skills of Nigo as a producer. 
With a diverse range of beats throughout its duration, Nigo shows his versatility and gives the listener surprises such as his ability to make a crazy drill beat. Even if the featured artist doesn't appeal to you, it's hard not to enjoy the high quality production and diverse soundtrack on this album. 
"I Know Nigo" also brought one of the best posthumous releases from a rapper on any album. When listening to Remember with Pop Smoke it sounds like a song that would have been put out during his life, not a cash grab such as other releases from his estate.
"I Know Nigo"  was an exciting album, just as any album with such a strong list of collaborators, and had a fantastic creative direction. The production quality, beats, and features do not disappoint and make it one of the best releases of 2022 so far.
I Never Liked You  – Future
Future's recent release, "I Never Liked You", lived up to the expectations that many had for his first release in about 2 years. Songs like "Puffin On Zooties" and "LIKE ME" stick to Future's patented style, reminiscent of past albums such as "High Off life". Other songs such "Massaging Me" are similar to his days collaborating with Lil Uzi on "Pluto x Baby pluto".
The album feels like it was made in 2018 in the best way possible.  Although it wasn't particularly innovative it was a good reminder that the future can deliver some awesome bars all while showing his emotional side.  These more vulnerable parts of his music are shown in songs like "Wait For You" and "Love You Better". 
While initially listening to Lil Baby, 42 Dugg, and Future trade bars in the opening of "Like Me" or his opening on "Im Dat *****" it was hard to not feel excited about how the rest of the song or album was gonna go. His additional features complement each other and was spot on, reuniting Gunna and Young Thug as well as 42 Dugg and Lil Baby. It felt like for the most part in this album there were no weaknesses in artists, verses, or production.
While the album wasn't necessarily innovative or different for Future it was highly enjoyable. Consistency is key and this release was not a miss. In the song "Worst Day" he raps "Valentines day, the worst day, got too many to please" which makes anyone who listens to this album very lucky to not be one of Future's side pieces, because this album had no problem pleasing its listeners.
7220- Lil Durk
"7220" is lil durks seventh studio album to date and offers little more than a couple of catchy tracks. His recent consistency indicated that "7220" would be a solid album, but unfortunately the release yielded different results. While some songs were good, overall I wouldn't say it's his best project or work to date.
Certain songs were very good. "What Happened to Virgil" was a fantastic song and his experimental song "Broadway Girls" with Morgan Wallen was pretty good. Even though standout tracks were good, other than these two songs and the pre-released singles from the album it was generally quite weak.
The production was not too special and it was pretty underwhelming. That being said none of the songs are necessarily bad, but did not necessarily meet any expectations for a Lil Durk album.
Overall, the music which has been released recently has been very exciting. The covid era rap was generally really boring and the more the releases, the more exciting they become. Many new artists are starting to perfect their own sound and many established artists are putting out better projects.