Library Announces Arrival of New Books
Looking for a fun new book to read but don't know what you want? Here's a sneak peak at new books being added to the library.
New Fiction:
Darius the Great Deserves Better by Adib Khorram           
Darius Kellner is having a bit of a year. Since his trip to Iran this past spring, a lot has changed. He's getting along with his dad, and his best friend Sohrab is only a Skype call away. Between his first boyfriend, Landon, his varsity soccer practices, and his internship at his favorite tea shop, Darius is feeling pretty okay. He finally knows what it means to be Darius Kellner. Then, of course, everything changes. The internship isn't what Darius thought it would be, and now he isn't sure he wants to turn tea-making into his career. He was sure he liked Landon, but when he starts hanging out with his soccer teammate Chip, he's just not so sure about Landon anymore, either. Darius thought he knew exactly who he was and what he wanted, but maybe he was wrong. Maybe he deserves better.
Lycanthropy and Other Chronic Illnesses by Kristen O'Neal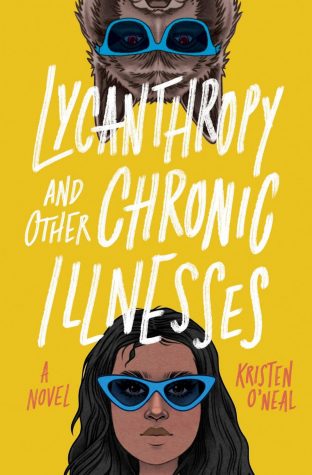 Priya worked hard to pursue her premed dreams, but a diagnosis of chronic Lyme disease sends her back to her loving but overbearing family in New Jersey—and leaves her wondering if she'll ever be able to return to the way things were. Thankfully she has her online pen pal, Brigid. When Brigid suddenly goes offline, Priya does something out of character: she steals the family car and drives to Pennsylvania to check on Brigid. Priya isn't sure what to expect, but it isn't the horrifying creature that's shut in the basement. With Brigid nowhere to be found, Priya begins to puzzle together an impossible but obvious truth: the creature might be a werewolf—and the werewolf might be Brigid. As Brigid's unique condition worsens, their friendship will be deepened and challenged in unexpected ways.
The Surprising Power of a Good Dumpling by Wai Chim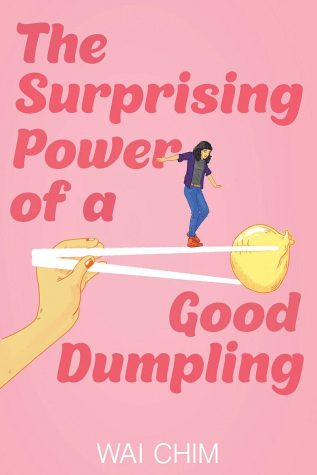 Anna Chiu has her hands pretty full looking after her brother and sister and helping out at her dad's restaurant, all while her mum stays in bed. Her dad's new delivery boy, Rory, is a welcome distraction and even though she knows that things aren't right at home, she's starting to feel like she could just be a normal teen. But when her mom finally gets out of bed, things go from bad to worse. And as her mother's condition deteriorates, Anna and her family question everything they understand about themselves and each other.
Golden Arm by Carl Deuker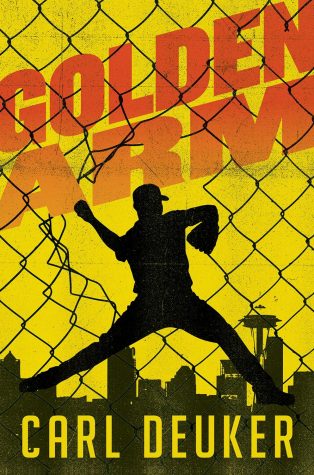 Lazarus "Laz" Weathers—so named because he almost died while being born—is a pitcher living in Jet City, a trailer park in Seattle. With a speech impediment and a learning disability, Laz believes that baseball might be the only path available to him after high school. After the baseball program closes at North Central High, it's announced that Jet City will be demolished by developers, and his mother decides to move out of the city. Laz receives the opportunity of a lifetime: transfer to Laurelhurst High, which has the city's top team, and live with the family of their star player. Knowing he'll get better training and more exposure to college scouts in Seattle, Laz must decide whether to leave his family and chase after his dream. 
Burn by Patrick Ness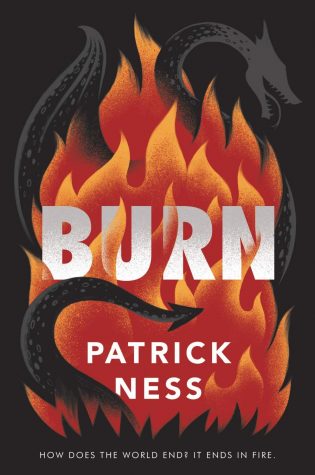 Sarah Dewhurst and her father, outcasts in their little town of Frome, Washington, are forced to hire a dragon to work their farm, something only the poorest of the poor ever have to resort to. The dragon, Kazimir, has more to him than meets the eye, though. Sarah can't help but be curious about him, an animal who supposedly doesn't have a soul, but who is seemingly intent on keeping her safe. Because the dragon knows something she doesn't. He has arrived at the farm with a prophecy on his mind. A prophecy that involves a deadly assassin, a cult of dragon worshippers, two FBI agents in hot pursuit—and somehow, Sarah Dewhurst herself.
New Graphic Format:
Abina and the Important Men: A Graphic History by Trevor Getz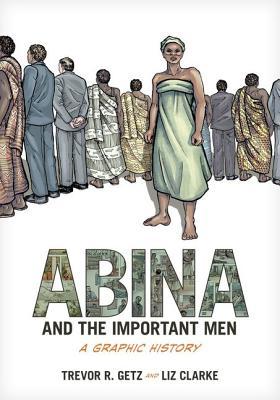 A powerfully illustrated graphic history based on an 1876 court transcript of a West African woman named Abina Mansah. Abina was a woman without history who was wrongfully enslaved, escaped to British-controlled territory, and then took her former master to court. The main scenes of the story take place in the courtroom, where Abina strives to convince a series of important men–a British judge, two Euro-African attorneys, a wealthy African country gentleman, and a jury of local leaders–that her rights matter. Am I free? Abina inquires. Throughout both the court case and the flashbacks that dramatically depict her life in servitude, these men strive to silence Abina and to impose their own understandings and meanings upon her. 
Fence, Vol 1. By C. S. Pacat 
Nicholas, the illegitimate son of a retired fencing champion, is a scrappy fencing wunderkind, and dreams of getting the chance and the training to actually compete. After getting accepted to the prodigious Kings Row private school, Nicholas is thrust into a cut-throat world, and finds himself facing not only his golden-boy half-brother, but the unbeatable, mysterious Seiji Katayama. Through clashes, rivalries, and romance between teammates, Nicholas and the boys of Kings Row will discover there's much more to fencing than just foils and lunges. 
New Nonfiction:
Be You, Only Better by Kristi Hugstad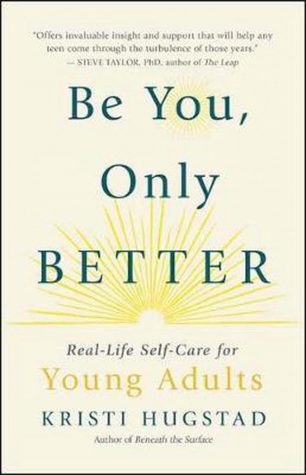 Highlighting five key areas of life – physical, mental, emotional, social, and financial –Be You, Only Better offers science- and experience-backed tools and easy to implement techniques for success. Skill-building and self-care practices such as journaling, getting enough sleep and exercise, embracing nature, managing time and money, and practicing gratitude, mindfulness, and optimism — are presented, and each is illustrated with the story of a real person. These practices will help you create a resilient foundation for your future. You'll discover a wonderfully accessible lifeline and a realistically inspiring guide to leading and loving your best possible life.
Can I Recycle This? By Jennie Romer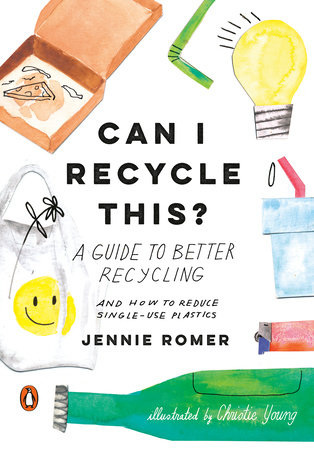 Since the dawn of the recycling system, people the world over have stood by their bins, holding an everyday object, wondering, can I recycle this? This simple question reaches into our concern for the environment, the care we take to keep our homes and our communities clean, and how we interact with our local government. Recycling rules seem to differ in every municipality, with exceptions and caveats at every turn, leaving the average American scratching their head at the simple act of throwing something away. Taking readers on a quick but informative tour of how recycling actually works, Can I Recycle This gives straightforward answers to whether dozens of common household objects can or cannot be recycled, as well as the information you need to make that decision for anything else you encounter.
Extra Bold by Ellen Lupton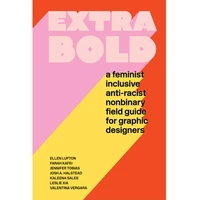 Both pragmatic and inquisitive, Extra Bold explores power structures in the workplace and how to navigate them. You can find interviews that showcase people at different stages of their careers, as well as biographical sketches that explore individuals marginalized by sexism, racism, and ableism. See practical guides cover everything from starting out, to wage gaps, coming out at work, cover letters, mentoring, and more. Find critical essays that rethink design principles and practices through theories of feminism, anti-racism, inclusion, and nonbinary thinking. Extra Bold features interviews, essays, typefaces, and projects from dozens of contributors with a variety of racial and ethnic backgrounds, abilities, gender identities, and positions of economic and social privilege. 
Gulp by Mary Roach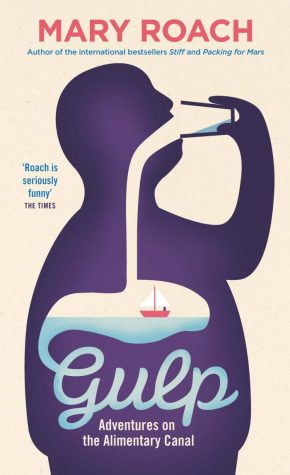 The questions explored in Gulp are as taboo, in their way, as the cadavers in Stiff and every bit as surreal as the universe of zero gravity explored in Packing for Mars. Why is crunchy food so appealing? Why is it so hard to find words for flavors and smells? Why doesn't the stomach digest itself? How much can you eat before your stomach bursts? Can constipation kill you? Did it kill Elvis? In Gulp we meet scientists who tackle the questions no one else thinks of—or has the courage to ask. We go on location to a pet-food taste-test lab, a fecal transplant, and into a live stomach to observe the fate of a meal. With Roach at our side, we travel the world, meeting murderers and mad scientists, exorcists, and rabbis.