Sublette Returns to Lead Western
After three years of administrative turnover, new principal looks to create stability
For Jennifer Sublette, Western Albemarle High School is familiar.  Sublette, a 1988 graduate of WAHS, and an alum of American University, is the newest of a long string of principals at Western Albemarle, a string that has been beaded with short tenures and early escapes. 
Notably, Sublette is the fourth principal Western has seen in four years. This turnover has not been limited to the position of principal, as the 2021-2022 school year will feature only one returning administrator, with high turnover among rank-and-file teachers as well.
In addition to the challenges of an impermanent staff, Sublette has also taken up the mantle of control in the middle of a pandemic, one which has forced drastic restructuring of day-to-day function of the school. However, Sublette has committed to end many of the issues that the school has faced, both due to and predating the pandemic. Central to this ambitious aspiration is her deep history with Western Albemarle.
Sublette was raised in Albemarle County and attended Western Albemarle as a teenager. She initially set her sights on becoming a lawyer, however this dream dissipated when she began to do work in a law firm, work that was not as fulfilling as she had hoped.
In search of a new career path, Sublette turned to what she knew best. Her mother had been an English teacher at Western, and the idea of following her footsteps into the profession was appealing. Sublette decided to dive back into academia headfirst, and gained her masters degree in social studies education at American University, and found her first teaching gig in Montgomery County, Maryland. 
She first tried teaching middle school before shifting to high school, and then eventually into a position in the Central Office of Montgomery County Public Schools. However, the classroom was once again calling her, so she returned to her roots and began teaching at Western Albemarle in 2002.
After roughly a decade of teaching US History, world history and yearbook at WAHS, Sublette took a job as the Lead Coach for Social Studies at ACPS. In 2015, she became an assistant principal, and in 2018 she became Director of Professional Learning. However, after three years on the job, Sublette was again tempted to return to her old stomping grounds: WAHS. 
The "final straw" for her was when Western lost its third principal in three years. Sublette recalled the moment she decided to apply for the newly-opened position. "A friend of mine said, 'My son is going to have four principals in four years.' I said, 'No, that has to stop." 
Sublette is serious when she says she is here to end the constant revolving door of administrators. She believes the key to her tenure is the deep history she already has at the school. "I literally grew up in this building. I remember Western before there were walls. So I feel pretty confident that I can step into the position and promise you all that I'm not going anywhere."
Creating a stable leadership is only the beginning of the problems Sublette will be tasked with solving over the course of the coming years. One such issue is the population growth of the county. Western's student population has surpassed the capacity of the building, necessitating the usage of trailer classrooms, which WAHS has named "The Pods."
"We have really nice facilities out there, but I think long term, we're gonna have to come up with [better] solutions. Because we are a growing community," Sublette said.
One of the potential solutions to this problem is redistricting students. Redistricting is the practice of drawing the geographical boundaries between populations in order to distribute them to a school district. 
"I know that redistricting is really challenging," she said. "People want to be in the school that they thought they were going to be going to when they moved here. So I'm more than happy to look at creative ways to have more students here." 
Past the physical challenges of students in her new job, Sublette is also working to reform the actual content being taught to students, in order to provide students with the tools they need to succeed.
"In the future years, I really want to increase the ways in which kids feel like they are able to achieve success that they really drive. We have a great deal of success in a very traditional high school model. And I would like kids to think about "how do I really define myself individually as not just as taking APs?'"
This desire to create opportunity for students outside of a strictly academic track has contributed to Sublette's vision of Warrior Period. 
"We want to create opportunities for kids to do creative things with faculty," Sublette said. 
Sublette's start at Western has also had disappointments to balance out the favorable aspects of a return to full in-person school. During the summer, she was hopeful for a more normal school year without the need for strict precautions, and the ensuing stagnation and reversal of a pandemic that briefly appeared to be receding. 
"I feel like 'Chief Nag-er' is my true true title, right? I nag all day, like 'pull up your mask!' 'four people to a table!' 'Pull up your mask!' That is not why I went into education," she said. "That's my only disappointment."  
Sublette is almost painfully aware of the disappointment students are facing as well. She credits this for her constant criss-crossing of halls and surprise visits to classrooms. Picking up the pieces of several compounding crises has made her overly cautious to the state of the student body, and she makes it her mission to check in and listen to their opinions when making decisions. 
Sublette is clear that her overarching mission is to serve the student body and accommodate their needs. "I absolutely love high school. I love being with you guys. That's why I'm here."
About the Contributors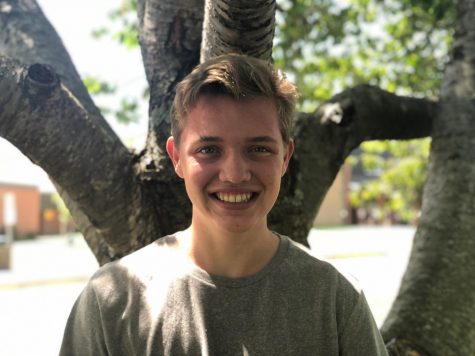 Jack Tueting, Staff Writer
Jack is a junior in his third year of Journalism. He is a news writer. He is an animal enthusiast, and can often be found hanging out with his many sheep,...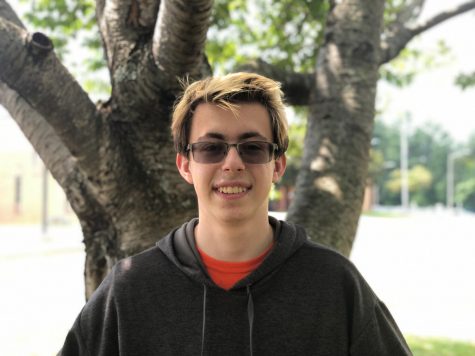 Alex Noth, Editor-In-Chief
Alex is senior and is a co-editor and is in his fourth year of Journalism. He likes sports and his favorite teams are the Chicago Bulls and the Bears....