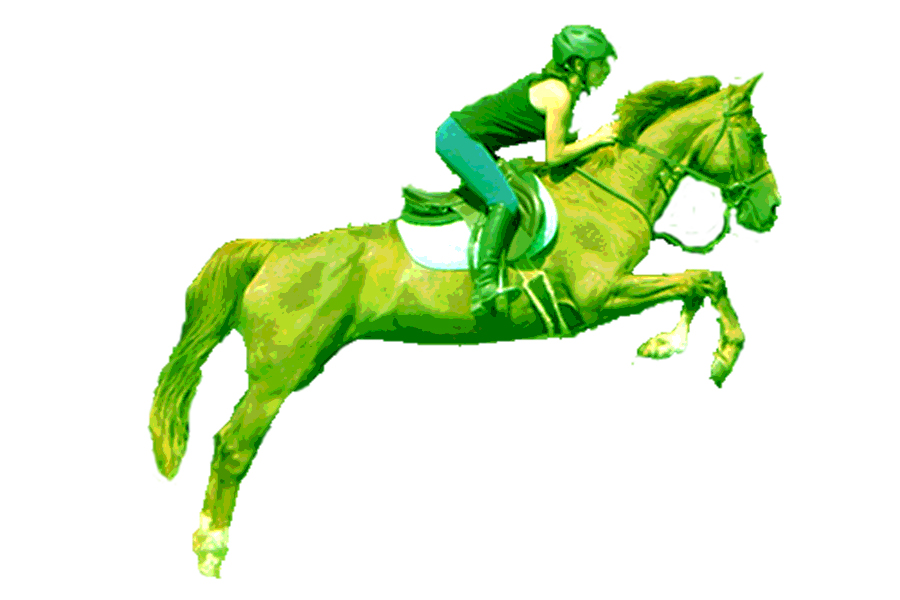 Riding
From mucking out stalls to learning new jumps, the life of an equestrian is never dull. Senior Kathleen Hughes has been doing it for over seven years.
She started riding in kindergarten, but did not continue with it throughout elementary school. She picked it back up in seventh grade after a few of her friends that already rode attended a summer camp and Hughes decided to join in. Since then, her passion has only grown.
There are many different styles and types of horseback riding: show jumping, dressage, cross country, barrel racing, cutting, and of course leisure riding.
Not everybody is cut out for horseback riding, as it is a very technical and precise sport. It requires a certain temperament and personality to succeed.
"You have to have the dedication to want to be better and fix your mistakes even when it's hard to work through because not only do you have to fix yourself but you also have to teach an animal how to do something and they don't know what the right way to do it is," said Hughes.
Recently, Hughes has been riding a horse named Bunny at North Garden Equestrian Center. This has been her longtime barn where she has met tons of friends and fellow equestrians.
While there are certainly difficulties, the satisfaction of success greatly outweighs the struggle.
"The best part is some days you and your horse just connect and you have a perfect course where you guys both went through it together perfectly and you just connect," said Hughes.
The sport is known to be time-consuming and expensive, but Hughes hopes to eventually continue on.
"I'll probably continue when I come home from breaks from college ect and maybe do a little at college depending on where I go, but I haven't thought too far ahead," she said.