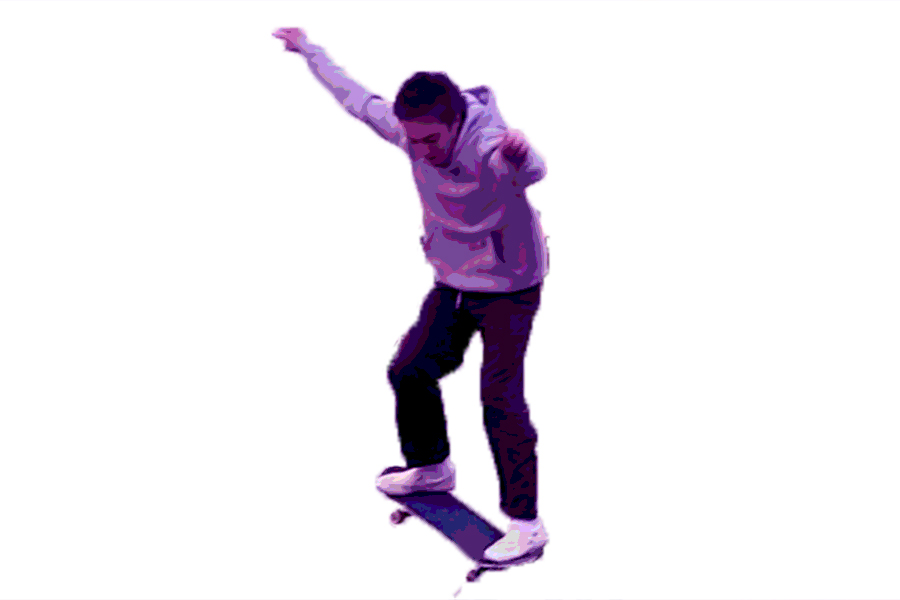 Skateboarding
When it comes to skateboarding and the culture that it entails, senior Landon Sears is your guy. Landon has been skateboarding for roughly four years and his off-and-on career has brought about a new passion for the action sport.
His life in skateboarding began in second grade when he was introduced to his first skateboard. He began trying small turns, moves, and tricks that he and his friends would connect over learning. As the remaining years in elementary school passed by, Landon would skateboard alongside his close friends everyday after school. And everyday the weather allowed, they would carpool to each other's driveway skateparks.
As time progressed, the Charlottesville skatepark he grew to love downsized, and as middle school came into the picture he slowly faded away from skateboarding. He and his friends began shifting their focus to basketball and played for the Henley team throughout all three years. Landon's time with skateboarding lingered throughout middle school and early high school, it never truly left his life entirely. In the end, it didn't stick to the sidelines for long.
"Once I saw that the new skatepark was being built and almost done, I knew it was time to call my friends and get back to skating," Sears said.
Quickly, Landon plunged himself back into the culture and the sport of skating is in his junior year. He began skating again at a local halfpipe built in Nelson county and would go on to skate in the blazing heat of August and September to try and regain his confidence on the board.
"It felt pretty good to start skating again once I started again I definitely realized how much I missed it," Sears said.
He was thrilled. He quickly began to regain his footing, and he and his friends submersed themselves back into the scene. Since the skatepark opened, he is now back at full form. Landon can constantly be found skating at Mcintire Skatepark; his home away from home.