Telesnickis Tell All
Globe-trotting brothers share tales from across the world
Erik and Andrew Telesnicki-Kranz moved to Crozet from Indiana last year. The brothers both work at both The YMCA and Duner's restaurant and travel frequently.
The Telesnicki-Kranzes explained that being brothers and coworkers gives them more flexibility at their jobs. Both agreed, however, that working with a brother is not especially exciting. Erik explained, "It's better than not knowing who I work with, but I also don't get to meet new people because I see him at home."
Andrew also explained that working with his brother has had its pitfalls. In Andrew's opinion, Erik exaggerated how difficult the job could be. He explained, "I was like 'I'm probably gonna die,' and then it was fine and then I was like, 'well snap this was a lot easier.'"
Erik added that working teaches valuable lessons such as time management and how to "put your head down and work hard."
"You learn how to juggle fifty different tasks at once. I mean, Andrew, you won't know this yet, but there's checks, waters, clearing, depending on who you're working with, and to-go's," he said.
The brothers have also traveled more than most. They visit family in Germany regularly and have spent time in countries all across Europe as well as in Latin America. Both are also excited by different aspects of traveling.
Erik explained, "I don't want to say you leave your US state of mind, but I start thinking in German. I like it better over there. You just get to experience other things. And if they're old things then you get to re-experience them, and they're things that you don't get to experience here like food, for example. You can try to imitate it but it's not the same."
Andrew added, "Traveling is fun, that's all that really matters. I want to immerse myself in the culture, it's just fun. You get to see cool things, meet cool people, speak cool languages, eat cool food, experience new things."
Erik also said that it's helpful to experience the differences between the U.S. and other countries. He explained, " Everything here is so big, but in Europe, for example, it's all so small. The roads are smaller, the stores are smaller, the hotels are smaller."
About the Writer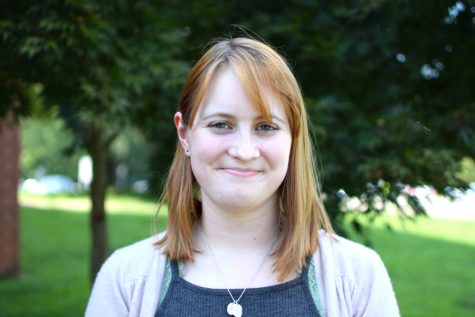 Rosie Dougherty-Herrmann, A&E Editor
"'Hey I heard you were a quiet one, oooh' -Flo Rida" -Julianne / Flo Rida