Spring Sports Updates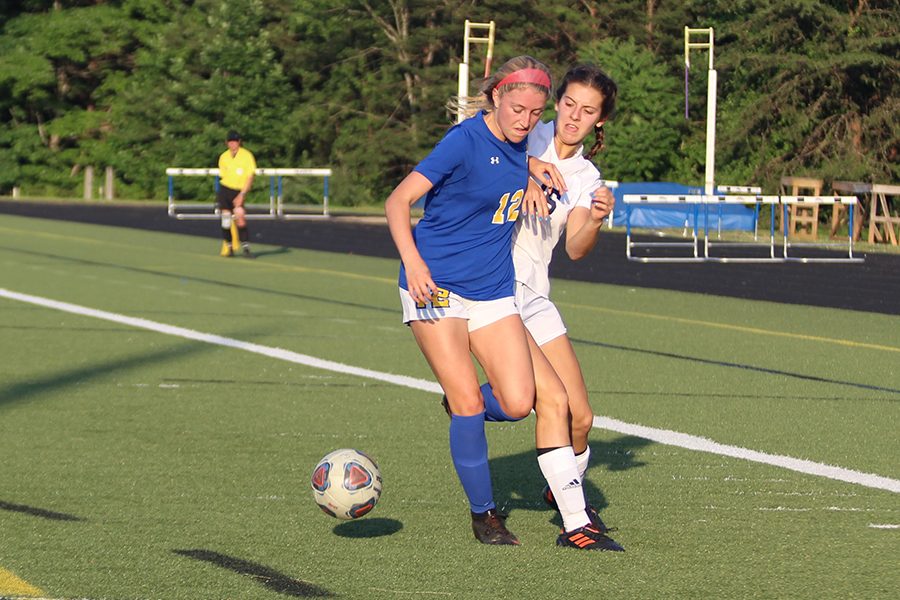 Varsity Baseball
It's hard to find players who can pitch and make a big impact at the plate at a high level consistently in high school baseball, but the Western varsity team has a handful of them on their roster.They are led by senior hurler Zach Mallia who has already picked up a few wins on mound. Next is sophomore slugger Landon Abrahamson, who racked up three homers in his first ten games. Another is freshman star Nathan Fink, who plays outfield as well as pitcher. Overall, the team is on a roll, and expects to contend for a district title.
Varsity Boys Lacrosse
The team has had a tumultuous start to the season recording big wins and star performances, but also has had to battle injuries to important players. They started the season on a high note; defeating Albemarle 6-5 in overtime, but since has had to overcome injuries to two of three senior captains as well as others who have gone done. Despite this, the team has remained tough behind Jack Reichert who leads the team with 18 goals in just six games, goalie Will Stalfort, and senior captain defenseman Jack Lesemann.
Varsity Girls Lacrosse
The Varsity girls lacrosse team is led by a core of talented young players who make plays all over the field. The midfield tandem of sophomores Mattie Shearer and Libby Carbo puts pressure on opposing defenses the minute they step onto the field. This was never more evident than when they combined to score 11 goals and seven assists in a 19-14 win over Albemarle in April. But the team wouldn't be where it is without veteran leadership that starts in the net with senior goalie Kate Thomas.
Boys Outdoor Track & Field
The boys Track team is full of long distance runners who stack up the podium wherever they go. The team is led by a trio of juniors-Joe Hawkes, Jack Eliason and Will Bonner. They finished 1-2-3 in the 1600 meter race at the district meet. Hawkes also finished in second in the 800 with Eliason taking home third while sophomore Joe Taylor claimed the victory in the 3200. Connor Pearson is also racking points in the sprint events, while Ricky Weikle is dominating competition in the pole vault, and Sutton Young is racking up points in the discus throw. A few solid performances could put the team in state championship contention.
Girls Outdoor Track & Field
The girls Track team has had a great season so far. The team excels at running distance relays, and at the Dogwood Track Classic in early May. One of them qualified for the National Meet. The team of sophomores Kate Ratcliffe and Elizabeth Davis, and juniors Ella Thomas and Sterling Hull recorded a time of 12:30:97 to qualify. Multiple pole vaulters are dominating the field while Katia Amos and Vakirah Barbour are stamping points on the board in the throwing events.
Varsity Girls Soccer
The girls soccer team has started out their season on fire, winning nine of their first ten games, but that doesn't give credit to the level of competition that they have faced so far. They have already matched matched up against two of the top teams in the district-Albemarle and Monticello- and they performed well against both. They beat Monticello in a 1-0 thriller in district play. The team has had many young players step up to help a core of talented upperclassmen.
Varsity Boys Soccer
The Varsity boys soccer team has exceeded expectations to begin the season after losing key members of a talented lineup last year to graduation. The team is anchored in the back by junior goalie Jack Frey. Carter Spillman, who normally would play center midfielder, but because of lack has been forced to start at striker because of lack of depth at the position, paces the offense with ten goals through eight games.
About the Writer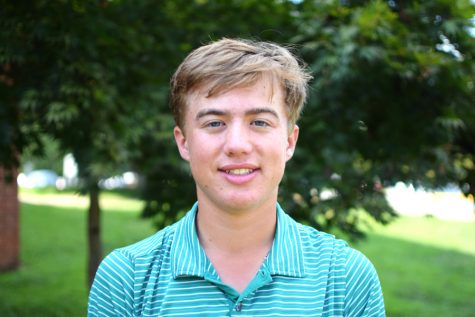 Brian O'Dea, Staff Writer
Brian O'Dea is a sophomore at Western Albemarle High School. This year will be his first as part of the Western Hemisphere staff. He enjoys rooting for...