A New Beginning for YBall
Recreational sports are growing in popularity among high school students, and VABA is leading the county through their recreational basketball program.

Although winter sports have come to a close, a recent resurgence of rec basketball has taken over high school students in Albemarle County.
Students who have to manage their strong course loads, social lives, as well as a high school level sport have difficulty trying to balance all three. High school sports often require upwards of 10 hours per week for practices alone and the tiredness associated with this level of exercise.
Upperclassmen especially who cannot commit to the amount of time required by varsity sports or who just want a more "fun" and relaxed time when they play have showed their interest in playing rec sports.
The growing popularity of recreational sports, primarily basketball or "yball" as many of the students call it, has otherwise mitigated these concerns involving varsity sports.
The Virginia Basketball Academy, VABA, is the leading organization that runs rec basketball in central Virginia. Students can form teams by gathering with friends and signing up on the VABA website. They can select "teammate requests" which allow designed teams to come to a reality.
Throughout the yball season, teams meet for practice once a week usually with one game every saturday. The relaxed environment of yball allows players to develop their skills while also ensuring an enjoyable and positive experience for all participants. The organization sets teams based on grade level to allow for fair competition which allows players to play and discover friends from nearby schools.
Yball is a growing activity among high school students and might continue to gain popularity through several other sports in the county.
About the Writer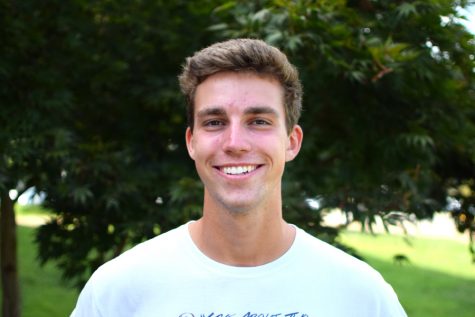 Austin Davis, Staff Writer
Austin is a traditional BH hooper. You'll always find him wetting a line around town or eating at canes. Come out and watch him this winter winning a yball...