Agree to Disagree: Fostering Respect through Civil Discourse
Hang on for a minute...we're trying to find some more stories you might like.
Conversations regarding foreign and national affairs aren't always easy to partake in, especially considering their tendency to transform peaceful interactions into war zones of passive aggression. Regardless of your political views, involving yourself in controversial discussions with people you disagree with can be a dangerous undertaking. If  you choose to partake in these discussions, keep the opinions of others in mind, and use compassion when speaking about sensitive issues.
Another approach is the practice of avoidance. Sticking to non-controversial topics and steering conversation in peaceful directions will inevitably prevent disastrous conflict between politically divided friends and family members.
However, journalist Kassia Binkowski suggests that there are beneficial aspects of speaking about politics in order to move forward: "The opportunity for connection and persuasion and forward momentum can be found not in the vote we cast for this or that candidate but in why we chose the way we did… Only once we can agree on a common vision for our country and our community can we move on to debate the merits of any particular policy to achieve that."
The privileges of living in a democracy should be recognized. Though there are flaws in the system, all citizens should realize their responsibility to encourage growth by discussing the things that matter most in our society. Finding points of agreement rather than disagreement will form a more responsible base for future discussions and encourage reconciliation between politically divided people.
For those who find no place in discussions or find them too stressful, grab a cup of tea and write down what you have to say. Use the power of social media and the connections between other teenagers to make your voice heard.
In this day and age, there will always be people in the world who are willing to support your opinions and advocate for your freedom to speak.

About the Contributors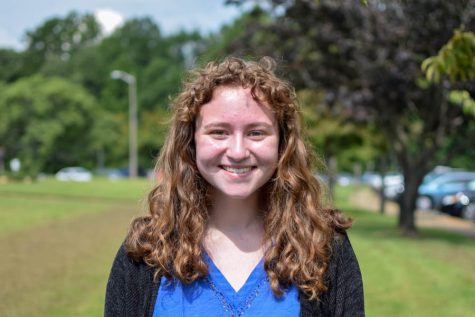 Abigail Connelly, Staff Writer
Abigail Connelly is a sophomore at Western Albemarle High School. This is her second year in the student newspaper staff. In her free time, she enjoys...
Eva Massarelli, Features Editor
Eva Massarelli is a junior at Western Albemarle High School. This is her third year working on the student newspaper. This year she is the Feature editor....