Robotics Qualifies for States
WAHS Robotics just participated in qualifiers for States but will be attending another qualifier in mid-January. Robotics meets on Tuesdays, Wednesdays, and Fridays after school. However, closer to competition deadlines they go into crunch time and try to meet every day after school. When robotics meets after school, a robot is built to perform different tasks which are decided by the competition handbook. There are both coders and builders to put together the robot, and there are currently three different teams at WAHS.
It's usually a tournament-style competition, but teams have to turn in an engineering notebook and answer questions in front of judges. The tournament part has both an autonomous section and a driver-controlled section where the robot has to complete certain tasks. The robot earns different point amounts depending on the tasks it completes. The teams get paired with another team randomly for each round, and these are called "alliances." The alliance with the most points best two out of three wins the match.
Robotics also does outreach such as Girl's Geek Day where robotics are brought into the community and others are taught about it. Shelby Bowen, a teacher at Greer Elementary, is the adult sponsor of the club, the seniors are the officers, and many adults volunteer. When asked about Robotics, club member Frannie Gibson said, "Robotics is a really great experience, and it's a very welcoming community!"
About the Contributor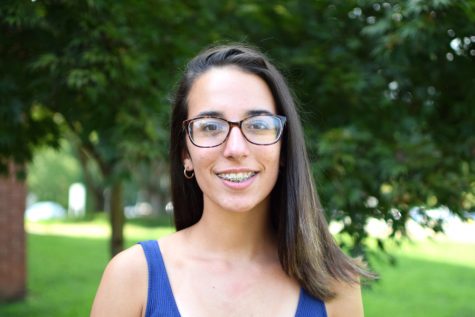 Brookelyn Shantler, Editor in Chief
Brookelyn Shantler is a Senior entering her final year on the Western Hemisphere staff as an Editor in Chief. Outside of school, you can find her working...