Drama Department Announces Spring Musical
The WAHS drama department has announced that this year's spring musical will be The Sound of Music. This classic musical-turned-movie follows Maria Rainer, a postulate at Nonnberg Abbey, as she takes on a new job as a governess for the Von Trapp family.
Seniors Evelyn Garey and Tristan Rose will be taking on the lead roles of Maria Rainer and Georg Von Trapp.
When asked about this years cast Ms. Pitts, the drama teacher and director said, "We just cast an amazingly talented cast on Friday, and the singing is going to be incredible. We have amazing singers, and it's a very music heavy show."
In addition to WAHS students, this year's musical will include two younger actors from the community. Arina Bratkovska, who will be playing Liesl, said, "In this musical we are casting 3 little kids to play the Von Trapp children, which will definitely make the production different. We are very excited to see what the little kids bring to our drama department."
The excitement level for this musical is high as well. When asked what he is most looking forward to, Tristan Rose who will play Georg Van Trapp, said, "Definitely getting to bond with all of the new drama folks; it is always like a little family in these productions, and new members are always welcome."
About the Writer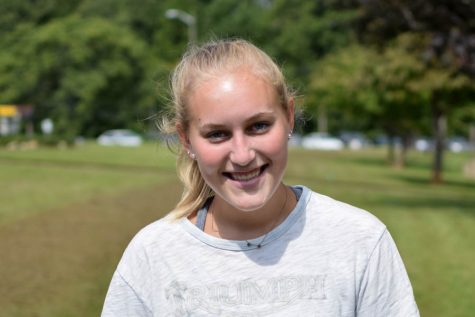 Sarah Capshaw, Staff Writer
Sarah Capshaw is a junior at WAHS. This is her first year in journalism, but she has been on the yearbook staff for 2 years. She enjoys spending time with...