Winter Break: The Great Netflix Binge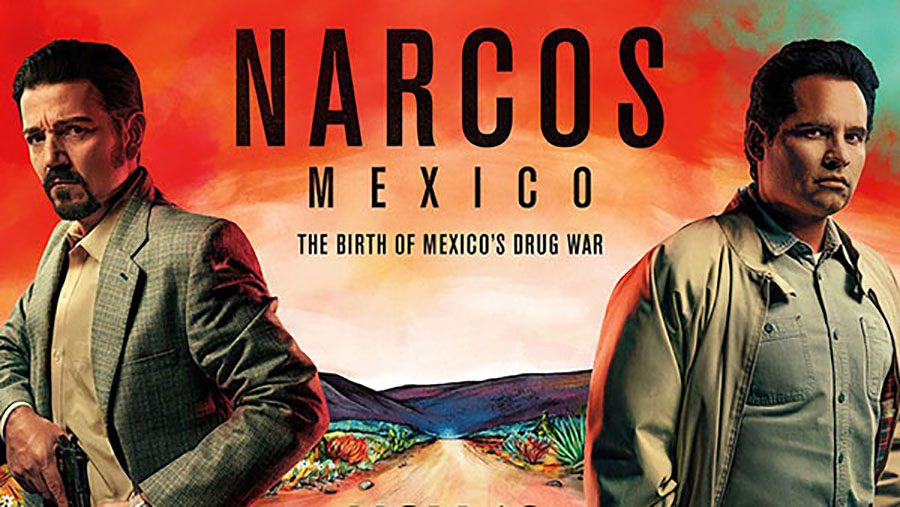 Winter break is always a perfect time for binging Netflix and trying to forget about midterms, so here are some of my new favorite shows to binge:
"Narcos: Mexico" is the newest spinoff of the successful "Narcos" series, following the creation of the modern day Sinaloa Cartel. Similar to the first two seasons, the show follows characters from the criminal underground and law enforcement which always overlaps through deep corruption. It has the same rough and lawless renegades who somehow transcend their criminal acts, leaving them with the raw and bitter emotions their lifestyle creates. It's amazing that the storytelling can make the viewer feel empathy for some of the worst criminals in history.
Another new addition and a personal favorite is "Jeopardy!". There's nothing worse than missing "Jeopardy!" Now you don't have to with 32 episodes to quench your trivia thirst. The episodes comes from new seasons within the last few years, so the questions are pretty current and interesting. While an episode can only really be watched once, it could pretty fun to play with friends and family instead of participating in dreaded small talk around the holidays.
Now, if you just don't want to think over break, then think about "Demetri Martin: The Overthinker". Demetri Martin's act mixes his witty and absurd observations along with his famous musical comedy to make a standup special that feels naturally funny without trying to force it. Martin is no newcomer to comedy, with his previous work including a New York Times best-selling book and an original show on Comedy Central, "Important Things with Demetri Martin". His act smoothly jumps from joke to joke, spanning all kinds of topics from squirrels to an emotional GPS in his non-conventional one-liner style which pairs perfectly with his awkward, logical presence on stage.
Netflix has really stepped their game up with some great original titles and a ton of old classics now on the platform. Winter break is quickly approaching, so prepare for the most binge-ful time of the year by adding these shows to your watchlist.
Narcos: Mexico

Jeopardy!

Demetri Martin: The Overthinker

The Nineties (documentary mini-series covering all parts of US culture)

Maniac (a dark sci-fi comedy starring Jonah Hill and Emma Stone)

The Haunting of Hill House (scary thriller with intricate plot)

Big Mouth (outlandish and bold cartoon that pushes the envelope)
About the Writer
Harry Cowen, Staff Writer
Harry Cowen is a senior at Western and a first year journalism student. He enjoys engaging with the Western community through activities like Model UN...