Editor's Picks: New Music
Hang on for a minute...we're trying to find some more stories you might like.
The 2018 calendar year has been good to the music world, especially past summer. Albums such as "Hive Mind" from The Internet, "Negro Swan" from Blood Orange, and "Be the Cowboy" from Mitski have been released, as well as the highly anticipated "iridescence" which was released in September by BROCKHAMPTON. Mac Demarco released a cover of Japanese musician Haruomi Hosono's "Honey Moon" this past August. Instead of translating the lyrics from Japanese to English, Demarco sings in Japanese, though his Japanese skills leave a bit to be desired. On the track "Blaxploitation" from Noname's new album "Room 25", she blurs the lines between poetry and rap. Each and every word holds a deeper meaning, such as the line "Penny proud, petty penny, pissing off Betty the Boop" which references Penny, the main character from the Disney show "Proud Family," and Betty Boop, a character from a 1930's cartoon. Noname uses "proud penny" to reference herself, as a proud black woman, then uses "petty penny," who defies the old, white societal norms that Betty Boop represents. Then finally, Kurt Vile released his brand new album "Bottle It In" in October. "Loading Zones" is the album's first track, leading the listener into an hour and 18 minutes of pure psychedelic folk rock.
Editor's Playlist:
1. Come Over by The Internet
2. WEIGHT by
BROCKHAMPTON
3. Washing Machine Heart by Mitski
4. Honey Moon by Mac Demarco
5. Blaxploitation by Noname
6. Red Wine by Grapetooth
6. REEL IT IN by Amine
7. Jewelry by Blood Orange
8. Loading Zones by Kurt Vile
9. Breathe In, Breathe Out by Melody's Echo Chamber
(playlist is linked down below!)
About the Writer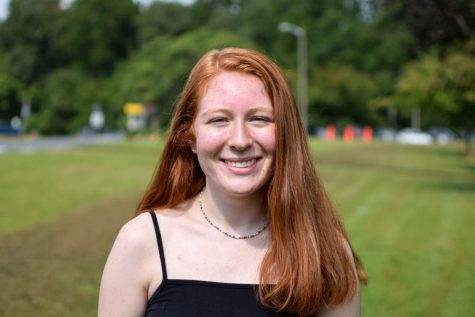 Mia Jevack, Editor-in-Chief
Mia Jevack is a senior at WAHS. This year, she is one of the Editors-in-Chief and was the previous editor of the Arts and Entertainment section. Mia is...