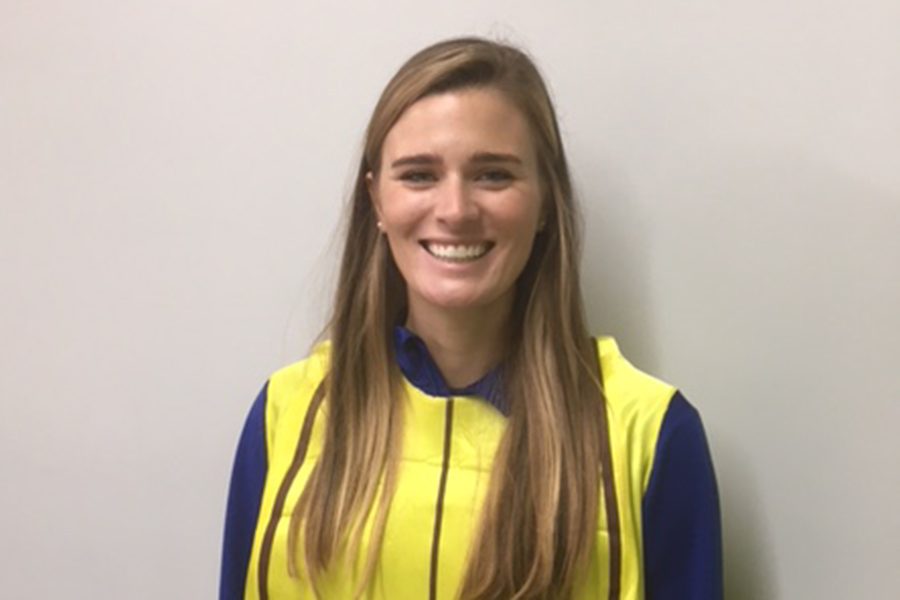 Credit: Harrison Miracle
Taylor Holder, Earth Science
What's your background? – I attended the College of Charleston where I played soccer and studied marine biology. I later worked as a fisheries biologist, then finally went to UVA to get my masters in teaching.
What jobs did you have before this one? – I was first an ice cream scooper, then a swimming and soccer coach, and then a marine/ fisheries biologist.
What is something people don't know about you? – I'm a middle child,  with two sisters Carson (older) and Rachel (younger).
What go you into teaching? – During my time as a marine biologist, I really enjoyed doing outreach, and from there I realized I wanted to have a bigger impact as a teacher.
When did you begin to be interested in the subject you teach? – It started when I collected rocks as a child, and then I really became fascinated with this subject in my ocean and geography classes in college.
Why do you teach this subject and not others? – WAHS needed a teacher for this subject, and I also happened to really enjoy it.
Where are you from? – Northern Virginia.
Has any teacher left an impact on you? – Ms. Tacy as my mentor last year, and my high school math teacher Ms. Balint.
Fun facts – I'm a huge D.C sports fan, and attended the Capital's Stanley Cup parade in June. I'm also a huge Nationals fan.