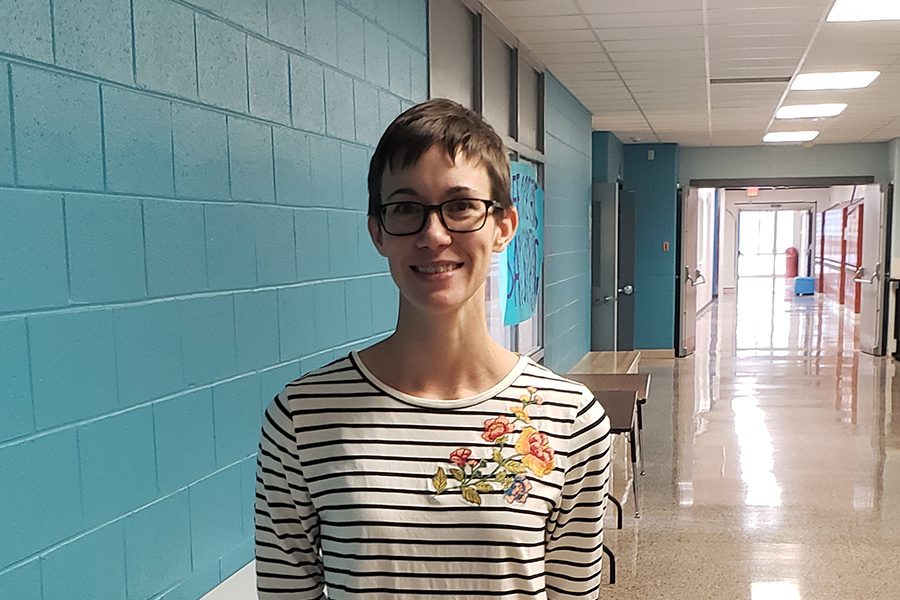 Credit: Alex Noth
Amanda Green, Social Studies
What is your background? 
I am from Lynchburg. I went to the University of Georgia, and I majored in Social Studies Education. I taught mostly Government and Economics for four years in Georgia. My husband Tyler and I moved here, and a couple of months later our first son Reid was born. Now, we have three kids, named Jack, Tess, [and Reid]. After having my children, I decided to stay home to help take care of them.
What is your teaching philosophy?
I tend to have a very loose classroom. I like for my students to have a lot of independence in their tasks and a lot of choice in their learning.  I tend to be very discussion based. I think particularly the classes that I'm teaching with the teacher cadet and sociology really lend themselves to discussion/debate and project performance learning.
Is there someone or something that really got you into teaching?
It was always something that felt really natural to me.  As a high schooler, kind of like my teacher cadets, I worked with elementary and middle school classrooms.  I coached younger dance classes and cheerleaders, and it always just felt natural to work with kids.   
Has there been a certain teacher that has left a significant impact on you?
My 9th and 10th grade English teacher. We established a strong connection, she was the person in the building that I could talk to. Whether it was to talk to about academics, most of our conversations really focused on academics, but she showed a lot of care and helped me grow.  Even though she was not my teacher at the time, she was the person I could get feedback from when it came time for college essays.
What subjects do you teach?
I teach 9th grade freshman seminar.  I teach sociology and the teacher cadet class.