Students Discuss School Safety Procedures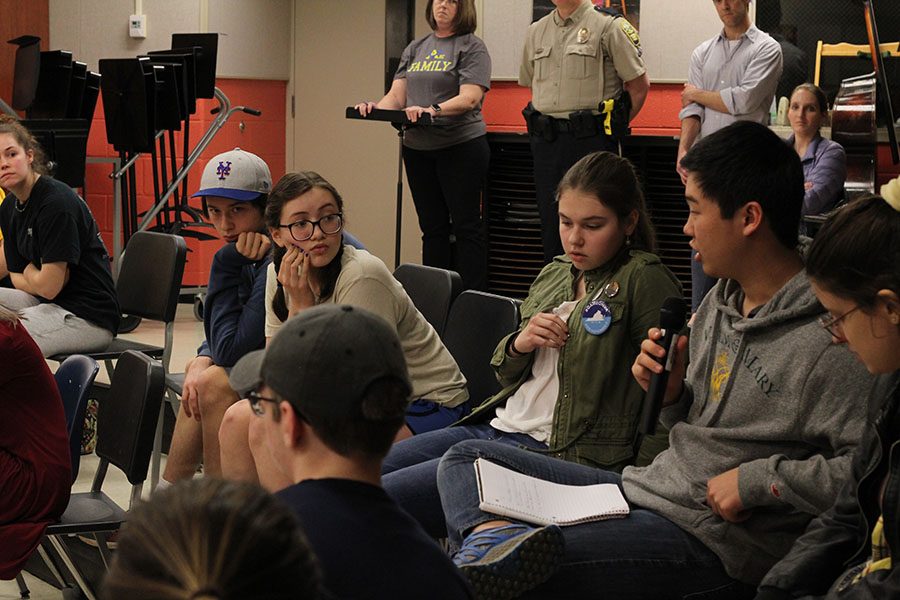 There has been a strong response in our community to the events of February 14, in which a gunman killed seventeen people at Marjory Stoneman Douglas High School in Parkland, Florida. Students, as well as members of the administration, have been sharing ways to improve safety at at our school.
Junior Emma Lane became involved in these discussions about security because her father is the chief of the fire department, and she feels that "hearing him talk about how they're improving safety in the fire department inspired me to…make school more safe." Lane believes that access to the school is a very important issue and supports limiting who can come in during the school day. She wants to remind students that "we're not invincible, and something like this could happen in our school."
Lane also is a big supporter of the walkout, an event in which Western students left class at 10:00 am on March 14 to remember the Florida victims and work towards gun reform. "Unless something big like that happens, nothing is going to change at this school," she explained.
Evelyn Garey, another junior, is more apprehensive about the school walkout. She worries that students won't take it seriously enough and will just treat it as a break. Garey thinks that the walkout is only a start in this process and that students and faculty need to "do big things to make a big difference." The most important thing, in Garey's opinion, is to make sure schools are safe.
In order to address these security issues, Mr. Bonham held meetings in the choir room on February 20 and March 8. Students were able to share their ideas and concerns about Western's protocol is and what we should change.
Garey says that these meetings have "really made me hopeful that we can actually get something done." She is hopeful for the future, saying, "I think we're the generation that can stop gun violence, especially in schools."
Sophomore Max Jung is more critical of the school administration. "I think they're doing a good job of discussing it among themselves, but they're not doing a very good job of expressing that, especially to students." He thinks the change that students are working towards now should have happened earlier so something like the events in Parkland wouldn't have been possible.
There are serious improvements in the works to keep people safe at WAHS. Vice Principal Jennifer Sublette explained that a crisis team evaluates our school's safety and drills. In their next meeting, the team will consider input from the school forums and questions from class discussions about lockdown procedures. They will use this information to make necessary changes in safety policies.
Ms. Sublette also has noticed an increased awareness and concern about this pressing issue. "I feel more confident that teachers, staff members, and students will focus on what we need to do if there's ever a situation."
According to Ms. Sublette, it's vital that "adults and students have relationships that are positive and that are open, so if a student is in distress or a state of crisis, he or she feels like there's an adult to come to and be able to get some support." She thinks mental health is a big factor and that we as a school need to make sure students are healthy and can report others if they feel worried.
All in all, students and staff want to protect themselves and others in the best way they can. The goal is to never have a mass shooting again. Junior Abby Cole said that "the best way to honor [the victims of Parkland]  is to enforce change so that it doesn't happen again, because I know that's what I would want."
About the Contributors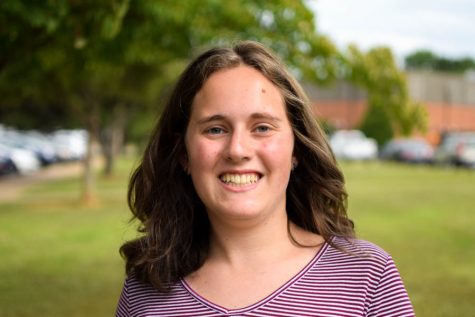 Jessica Klees, Editor-in-Chief
Jessica Klees  still hasn't fully grasped that she's a senior at WAHS. This is her fourth year in journalism and she is an Editor-in-Chief this year,...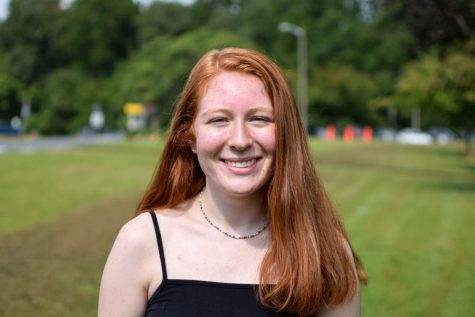 Mia Jevack, Editor-in-Chief
Mia Jevack is a senior at WAHS. This year, she is one of the Editors-in-Chief and was the previous editor of the Arts and Entertainment section. Mia is...