The Shadow Warrior Hits the Shelves
In addition to playing soccer, riding horses and taking ESA classes, sophomore Elizabeth Davis has also already become a published author. Despite her early hatred for writing, creating her fantasy fiction novel, The Shadow Warrior, drew her to the process.
"I started it in seventh grade as an English project at The Village School. We read The Tempest and we had to write a short story and I kept writing from there. Before this assignment I absolutely hated writing but once I started this story I decided I liked it. My book is self-published so I used Amazon CreateSpace, but my English teacher at Village School, Proal Heartwell, helped me a ton," Davis said.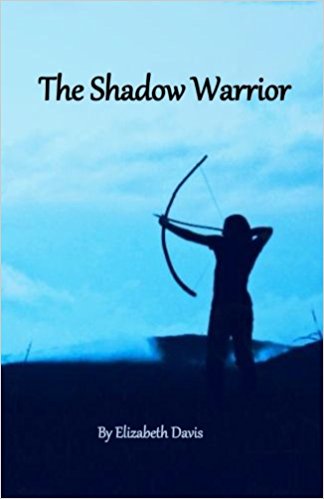 In the book, the world has been divided, with a medieval side protected by the Shadow Warrior, and a modern side led by Chaos. Chaos and the Shadow Warrior have a long-standing hatred and Chaos plans to attack the medieval world to gain power and revenge.
However, the Shadow Warrior gathers some powerful allies and it will all come down to a single battle that will decide the fate of the future.
Davis' longtime friend and horse riding companion freshman Anna Sojka also helped in the making of her book by taking the pictures for Davis' cover.
"I ride horses at the same barn as Elizabeth and I have a camera so she asked me to take the pictures for her book. Out at the barn, I took different pictures while Elizabeth did different poses and afterward we edited them. I've known her for seven years, so it was cool to get to help her create her book," Sojka said.
Overall, Davis peers, friends, and teachers are impressed and proud of what she's been able to achieve at such a young age.
"I've known Elizabeth for a really long time, so I just thought it was so cool how she put herself out there and wrote her own. I thought it was really unique and it was a good way to make her mark," sophomore Molly Gobble said.
The book can be found through Elizabeth or purchased online through Amazon or Barnes and Noble.