Unintended Consequences Hits The Crozet Music Scene
A new up-and-coming band has emerged at Western by the name of Unintended Consequences. They made their debut during this year's Kinda Karaoke during spirit week, and left the crowd with gaping mouths. So far they have played at the Why I Run event, and have big plans for the future.
The band consists of sophomores Josiah Luftig leading on guitar with Illiana Roèsso as lead singer, Kathleen Hughes as drummer, Zach Thorne on the guitar, Eamon Dougherty on the keyboard, Andrew Keating on the trumpet, Kirsten Casteel on the saxophone, and senior Alex Benson on the Bass.
"It's fun. I love them all," said band leader Josiah Luftig.
Luftig has been trying to get a band together for years, but this year is the only time it has worked out. Most of the members have known each other for awhile, but joining the band has brought them all closer together and created new friendships.
"It's been fun. I've met a lot of new people, and gotten a lot closer with everyone in the band," drummer Kathleen Hughes said. "It's been fun to really bond with people."
Many of the band members have been working on writing songs to play for themselves, but for now they are covering songs such as Brown Eyed Girl by Van Morrison and It Hurts by Emeli Sandé.
"I write songs a lot, so I'm writing some for the band. Zach is beginning to write songs also, and Alex as well. We'll probably pool them and choose the best to play." said Luftig.
Their style has been described as a folk-rock type of music with a bit of everyone else's style.
"We all have very different musical tastes, so the music we play is whoever manages to get their song in," lead singer Illiana Roèsso said.
The band played at the Why I Run event at Western. They played a set of eleven songs, and only had one month to prepare. It was their first real gig, and event through some difficulties, they were a great source of entertainment for the crowd.
For the future, the band plans on gaining even more musical skills and experience, as well as expanding their crowd.
About the Contributor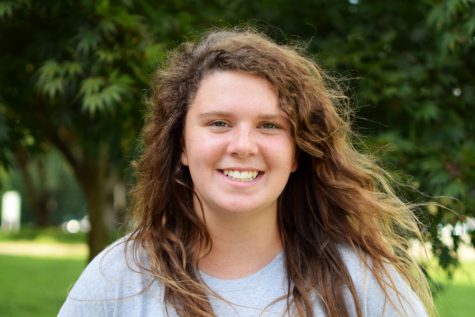 Sidney Jackson, Editor in Chief
Sidney Jackson is a senior at WAHS, and this is her fourth and final year working on The Western Hemisphere. This year, she will be acting as an Editor-in-Chief....