Volleyball Kills It
The Warriors came into this Volleyball season with high expectations after graduating several seniors last year who are currently playing volleyball in the college ranks. The team's only two seniors this year are Abby Boitnott and Cassidy Wilson, who have both been in the program for four years. Abby Boitnott has been a consistent source of success over the year, having many games with over 20 assists. She has not necessarily been making kills, but her position as setter, making assists more often than kills. She has been playing a fair amount but now in her senior year she has been required to play more and be more of a force for helping the team than in past years.
Boitnott is very active outside of the varsity volleyball team as well on the court. She has been a volunteer coach at Henley for their volleyball team. She goes there and helps with the team, making sure that the next several years of volleyball here at Western are set up for success. She has not received much attention from colleges to play volleyball yet, but there is still time for that left in the season.
About the Contributor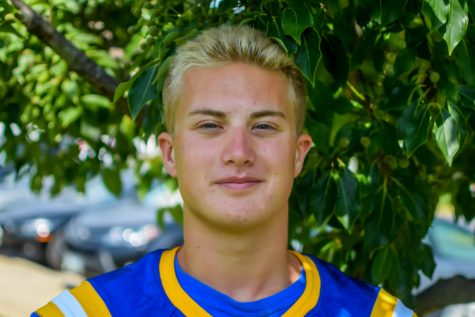 Conor O'Dea, Sports Editor
Co editor for sports. Grind never stops. Grind season is every season. Thanks Jesus. Hebrews 11:6. They sleeping on me. No fly zone. Simply, just your...