Big Class Makes Tiny House
Kevin Matheny's block three shop class has been working hard since the beginning of the year on their latest project: The Tiny House. Tiny Houses are the latest trend in alternative living and home building. They are a way of condensing a lot of stuff into a small space by using all of the square footage to it's maximum capacity. Around April or June, when they are finished with the project, they are planning on raffling it off to the citizens of our community. Their goal is to collect enough proceeds to make another house next year.
The inspiration for the Western Tiny House came from the TV show, "Tiny House Nation." One of the many builders on the show was a man named Terry Wishard, with his build in Texas, and upcoming appearance in Crozet. Wishard came to Western on February 7th, and talked to the shop class about what it was really like to do what he does. Wishard also told stories of past jobs, building Tiny Houses, and about his TV experience. He let the students know how much hard work it took him to get where he is.
"Integrity, honor, showing up on time, and doing what you say what you're going to do is what it takes to make it in this industry," Wishard said.
The supplies for building the tiny house was mostly donations from companies around Crozet. The associate general contractors heard what they were doing, and donated $6000 dollars towards the project, which was used to buy the trailer the house is being built on. Other companies like Yancey Mills, Blue Ridge Builders, Ferguson Plumbing, and a local roofing company have all donated supplies for the students to work with. They have been trying to get by using as little as possible, but sometimes there are a few little things they need to buy. They also needed three official bids because the County Policy states that anything that you spend over $5,000 on needs three official bids to approve it.
"It took us forever to get three official quotes, because the students were calling, but they weren't taking them seriously, they thought they were prank calls. I had to do a follow up to tell them that this was real, before we could get three quotes," Mr. Matheny said.
The process of building the house all started with a floor plan and a design. To figure out dimensions, Mr. Matheny used his own floor, tape, and chairs to show his students how big the dimensions of some of the "rooms" were, and where they needed to put certain amenities. The team has both designed and constructed the house with the help of their teacher, Mr. Matheny.
Right now, the exterior of the 8x22ft Tiny House is pretty much just house frame with plywood walls. On the interior of the house, they are planning on having it fully-furnished and move-in ready with hardwood floors, a loft, and complete with electrical work and plumbing. Another nice aspect of the house is every student in the shop class will make a piece that will be included in the house, whether it's a rolling pin or a chair.
Catherine Adams is the project manager of the Tiny House, so her job is to oversee what everyone does, as well as contribute her own skills to the project. Adams sees this project as an opportunity to lead her peers and as a good example of how teamwork is so vital to complete it. Even though all of her classmates know how to do basic woodshop, while working on this project, they have learned to use a whole new set of skills.
"We all have taken shop for either two or three years, so we have some skills, but putting them all into building a house is very new and very different. We are learned some plumbing things, electrical things, and other areas that we wouldn't have otherwise incorporated if it hadn't been for this project," senior Adams said.
About the Contributors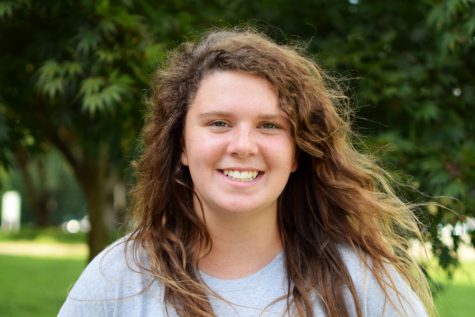 Sidney Jackson, Editor in Chief
Sidney Jackson is a senior at WAHS, and this is her fourth and final year working on The Western Hemisphere. This year, she will be acting as an Editor-in-Chief....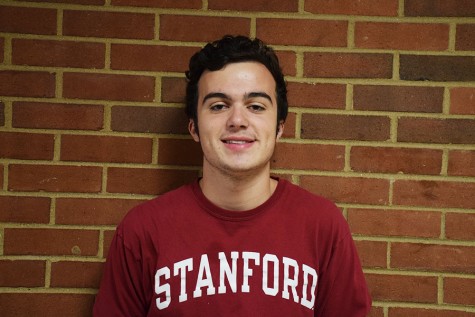 Tim DeSimone, Co-Editor in Chief
Tim is a senior, and a Co-Editor in Chief of the Western Hemisphere, the finest news source south of the Washington Post. He focuses dominantly in News,...