Max Jung: Teacher in the Making
Unlike most freshmen, Max Jung already has a plan for his future career. Jung is interested in a career path that allows him to help other people, and to be able to pass on his knowledge and influence his community. Teaching enables him to combine both. This year, he will have the opportunity to do just that.
Leslie Tanner was Jung's drama teacher of two years in middle school, and his role model. Jung worked with Tanner more than any other teacher at his school, and got to know and relate to her better. Tanner would allow Jung to come down to her class and help out with the other students. Jung was inspired by Tanner's teaching to do something similar to her, or even use his opportunity to discover new possibilities leading up to his career.
Jung said, "I want to explore the career path of teaching because it is something that I want to do as a career."
For his internship, Jung will be at Henley every Wednesday and Friday of the second semester, working with her Drama 1 and science classes. He will be shadowing Tanner, and watching how she teaches her classes, as well as helping out her students.
Even though it is almost unheard of for a freshman to have an internship, Jung was determined to earn one. Along with Tanner, Jung has had support from his guidance counselor, Heather Lindsay. Jung came to Lindsay with an idea to do something over at Henley. Lindsay continued to help him in the communication part of the process, and discovering what his hopes and goals were for this experience.
"I think that it's ambitious, that he already has an idea about what he wants to do when he finishes school and what he wants to study in college, and I think it's awesome that he wants to explore this at such a young age as opposed to waiting until eleventh or twelfth grade," said Lindsay.
Mr. Bonham was another supporter of Jung's choice. He helped coordinate Jung's schedule and made connections with other people who could guide him through his experiences in student teaching.
"One of the key characteristics of moving forward even when you hit barriers is persistence, and certainly he was very persistent in talking to different people to figure out how he can make this work and how he can benefit from this," said Mr. Bonham.
Jung has set some solid goals for himself, and succeeded in achieving what he wanted. Now Jung is able to get as much learning experience out of his early high school years as he can. While he is nervous, he is excited about the opportunities yet to come.
About the Contributor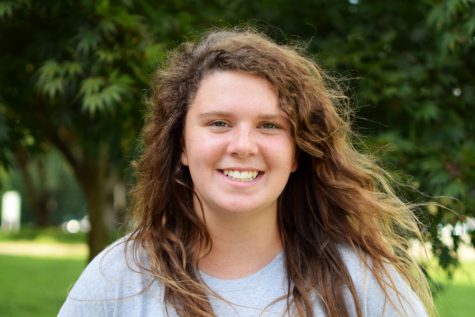 Sidney Jackson, Editor in Chief
Sidney Jackson is a senior at WAHS, and this is her fourth and final year working on The Western Hemisphere. This year, she will be acting as an Editor-in-Chief....