New Ship, Same Waters
Swim Team prepares for new challenges
Before tryouts had even started, the Western Albemarle swim team was already hard at work. The team had started out of season training about a month before the week of tryouts. Out of season training is a lot of work both in and out of the water. The conditioning done outside of the water is called dryland, and this typically involves running and different strength exercises.
Western Albemarle has a strong swim program. Last year the Western boys won their first state championship and the girls team won their sixth championship in a row. The strength of the team has inspired many people to try out.
This year there are fifty boys and girls on the swim team. The popularity of the program has even resulted in cuts, something they had not had to do until recently.
"I think we have a lot of talent, each team graduated some key contributors but we are definitely a deep and talented team," responded coach Dan Bledsoe when asked about the state of the team. The girls team alone graduated 10 seniors last year.
One freshman who hopes he can contribute to the team is Noah Hargrove. "I'm really excited to be on the team this year and hopefully I can help out," said Noah. The program will have to rely on new talent with all the seniors graduating.
As the swim team starts their season, so does Western's diving program. Head Coach Peter Neill began practices in early November. Diving practice involves a lot of repetition and different technique work. Diving is a different sport but it is still intertwined with swimming. At different meets, both swim and dive teams contribute to a single score for Western. The Western dive team, like the swim team, hopes to perform well throughout the year and in states.
About the Writer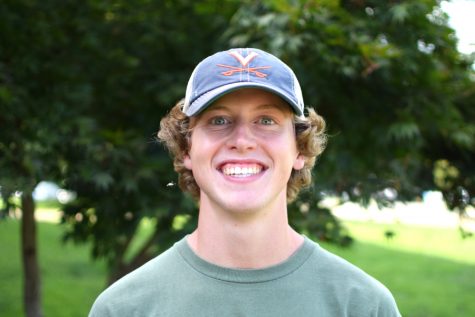 Evan Hajek, Sports Editor
Francis is a senior at WAHS and in his fourth year of journalism. His biggest dream is to dunk a basketball and he aspires to win a VABA rec championship...