Sophie Peng Reigns as Queen of Chess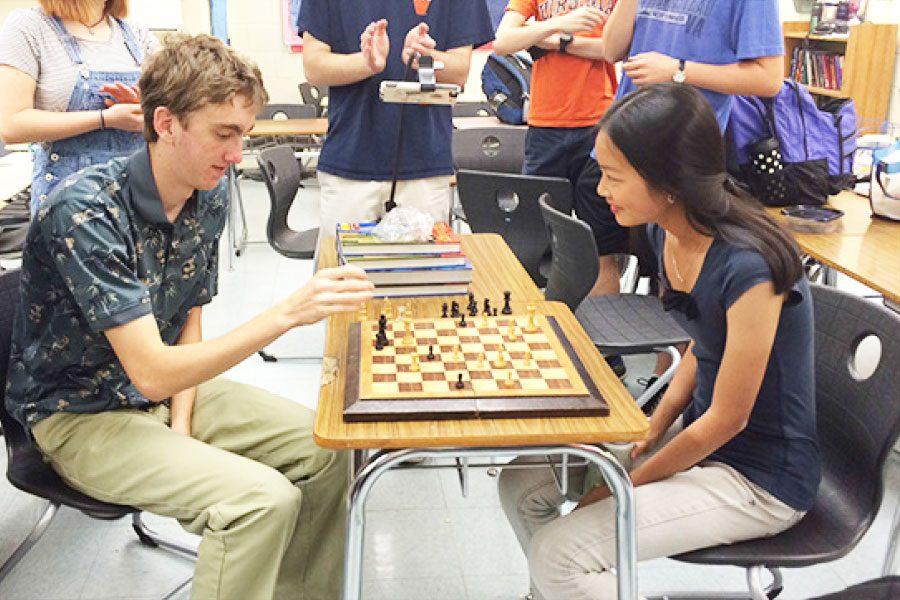 While eleventh-grader Sophie Peng might seem quiet on the outside, she possesses a special talent that sets her apart from most other high schoolers. When Sophie moved from China to America in the eighth grade, she had already become very good at the game of chess. In fact, she was a national champion.
Sophie gained an interest in the game by going to chess classes with her parents at the young age of six. She enjoyed it and began learning with her younger sister Virginia, who was four years old at the time.
"They say it's easier to start earlier, so we just started together," Sophie recalls.
After developing an ability in the game, Sophie won a national competition for her age group when she was ten. Sophie got a good amount of attention at the tournament after she played somewhere between 30 and 50 people. "I was kind of nervous because people were like, 'Oh, did she win that game?' Sometimes there was pressure."
Sophie remembers, "We would go into the tournament place, and parents usually have another room that they wait in. And when we would come out they would ask, 'Hey, did you win?'" There was also some focus on Sophie's sister, Virginia. People at tournaments would recognize the two, knowing who they are and the talent they have.
Sophie and Virginia–who is in eighth grade at Henley–still play chess regularly. According to Sophie, her younger sister "plays pretty much as often as I do."
Sophie says she tries to improve her chess strategy as often as possible. "When I practice at home, I play online or against my sister…I try to solve puzzles and play games every day, but I get busy sometimes."
---
Q&A with Sophie
Do you have any specific techniques that you use when you play? What is your strategy?
I like to play a few specific openings. And I try to find my opponent's weak spot.
Do you still compete in tournaments?
Yeah. I went to one last week. It's not like a regular thing, but I try to go every month to at least one tournament.
Do you win most of them?
Yeah – the ones that I go to now are kind of small because they're just for this region.
Do you consider chess a sport?
I consider it a sport of the mind.
How many chess sets do you have?
At home we have a lot of chess sets. I want to say five, six. Some of them are fancy, and we don't actually play with them. We set them–like, we have one in the basement. Our teacher gave it to us as a gift, and it's really pretty. But we don't actually play with it, we just play with the other simple pieces.
What do you enjoy about chess? Why do you play it?
I think I find it calming and it has taught me a lot about how to face difficulties. During many games, I have to really take time and think about all the possible moves while trying to not run out of time. I find it enjoyable.
About the Contributors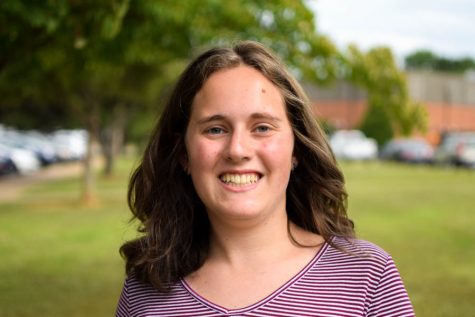 Jessica Klees, Editor-in-Chief
Jessica Klees  still hasn't fully grasped that she's a senior at WAHS. This is her fourth year in journalism and she is an Editor-in-Chief this year,...