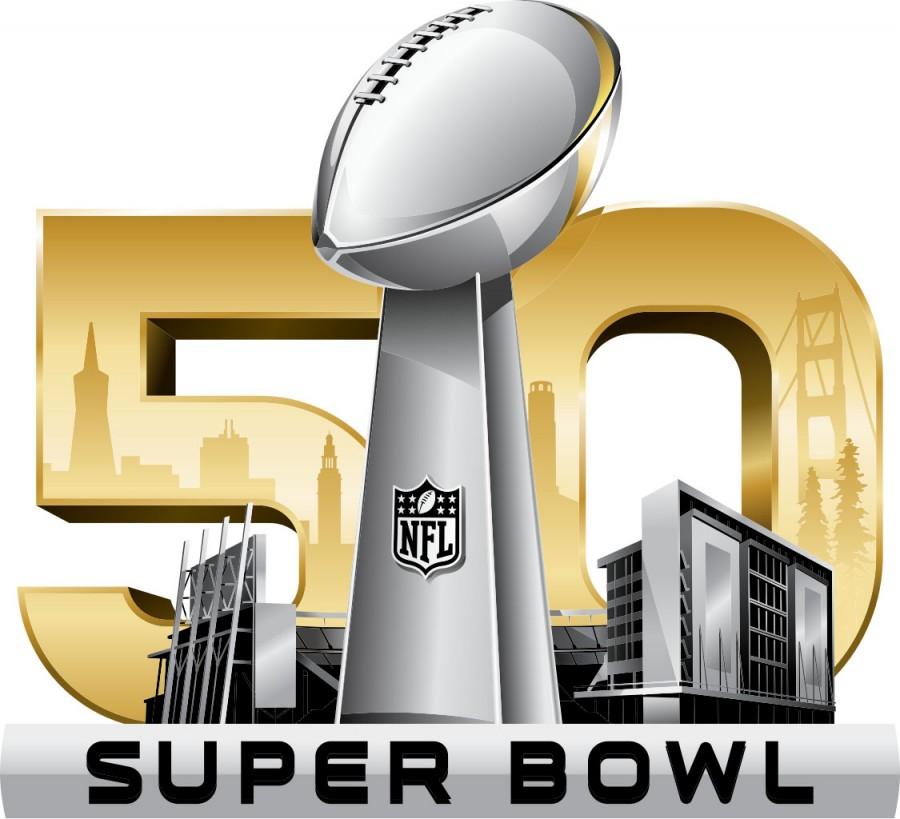 Under Official Review: The Ads of Super Bowl 50
A ranking of the best commercials from the 2016 Super Bowl
February 17, 2016
It's that time of year again: A whole Sunday devoted to football, and America couldn't be more excited! While the game is the main focus for most people — ourselves included — there is one component that makes the Super Bowl the Super Bowl, and it's the commercials. They're a huge part of the experience because they provide comedic relief after disappointing plays, and they keep the focus on the TV, instead of, you know, like talking to your family and friends (thank goodness). Consequently, the Super Bowl is the one time that we never mute the TV during a commercial break. So, let's take a look at The Western Hemisphere's top 20 commercials from Super Bowl 50!
#1 Hyundai Car Finder
http://youtu.be/-R_483zeVF8
"A dad's gotta do what a dad's gotta do." This commercial started off with a protective dad letting his daughter's boyfriend take out his Hyundai on a date…..and then using its stalker technology to intimidate the boyfriend.
#2 Prius Car Chase
http://youtu.be/MYeM-8hO3hM
http://youtu.be/BGNahDImVhs
These commercials were pretty funny…please don't rob any banks though.
#3 T-Mobile Restricted Bling
Luckily, The Western Hemisphere gives you exactly what you asked for–every time. No hidden fees here! But anyway, any commercial with Drake is a good commercial.
#4 Coca Cola Brotherly Love
http://youtu.be/0oYlOBun8UI
This one of our favorite commercials; it was a mix of funny and sweet.  You could tell Coca-Cola was trying to get the same "aww" effect as the Budweiser commercials from past years.
#5 Doritos Ultrasound
This was super funny, but a bit disturbing. It definitely made us cringe, but then laugh.
#6 Audi Star Man
https://youtu.be/yB8tgVqmKzw
The Audi R8 spot was another commercial aimed at the "feely" part of your brain.  Audi beautifully compared an Apollo spacecraft to its impressively fast R8, in which a longing-for-space, retired astronaut zips around on a deserted highway with the moon in view. The spot also appropriately incorporated a song from the late David Bowie, "Starman".
#7 Marmot Fall in Love
https://www.youtube.com/watch?v=q8Zc3ilbkWE
Well, this one was another interesting commercial… it had kind of a "slap-in-the-face" ending, so to speak.
#8 Hyundai Ryanville
http://youtu.be/Ih4VYnbm6Sw
Welcome to Ryanville! Population: Yes! Well, this commercial even distracted us. I guess we know what our next car will be. Easily one of our favorites!
#8 Avocados From Mexico Aliens
http://youtu.be/1ndPEQCoSzk
You could say this commercial was out of this world. By the way, at The Western Hemisphere, we never double dip.
#9 Snickers Marilyn
https://youtu.be/WhfntLl6xx0
This commercial was another one of our favorites. It made us snicker.
#10 Doritos Tinder
We swiped right on this commercial.
#11 Doritos Dogs
Whaaaaaaaatttttt?
#12 Heinz Meet the Ketchups
http://youtu.be/aNN9nL2vppM
Even though this one may have been a little strange, it was definitely a crowd favorite.  We saw this on multiple snapchat stories and it was a nice relief from the "intensity" of the game.
 #13 Mountain Dew PuppyMonkeyBaby
https://www.youtube.com/watch?v=ql7uY36-LwA
Let's just state the obvious: this commercial was not okay…at all. Mountain Dew, next time let's pull a Budweiser, and just stick with puppy. (Kudos for making a memorable ad though.)
#14 T-Mobile Steve Harvey
http://youtu.be/eI8YZdejPKg
T-Mobile capitalized on Steve Harvey's Miss Universe blunder from a few months ago with this ad, and we think it turned out wonderfully. The Uncarrier really nailed it with their two ads this year.
#15 Turbo Tax Never a Sellout
https://www.youtube.com/watch?v=dzSKHk8Q4Wo
We are working on our own line of Hemisphere branded tea cups, slippers, pens, and cookies. Available soon! Also, help us raise funding for a dog, which we will name "thewesternhemisphere.org", by subscribing to our paper.
 #16 Intuit Deathwish Coffee
Our first thought when watching this commercial was "is this a commercial for a video game?" But nope… it was for coffee. Even better!
# 17 Mini Cooper Defy Labels
Few words, lots of intensity. Very progressive. We like it!
Honorable Mention #1 : Straight Talk
https://www.youtube.com/watch?v=Zt6oftXpKdI
If StraightTalk doesn't have the budget to make a new commercial (this one first aired at Super Bowl XLVIII), they should really charge full price for cell service… For the Super Bowl, it's worth it. "Hey, let's air a new commercial guys!" "No! That would be weird."
Honorable Mention #2 : Baldwin Bowl
Frankly, this was a bit random. The only part where we laughed was… well… you get the idea…
Bonus Features:
Just in case you missed it, here is a clip of Betty White dabbing. When this came on, we completely lost it.
Lady Gaga's National Anthem was impressive, but it still doesn't top Whitney Houston's 1991 Super Bowl (XXV) rendition. Did Lady Gaga's outfit remind anyone of the Fairy Godmother from Shrek 2? Anybody?
The Halftime Show was perfect for this historic Super Bowl. With Coldplay featuring Beyoncé and Bruno Mars, we think it was the best show yet, though we feel bad for Chris Martin's calves after almost 15 minutes of straight jumping. Bruno Mars, love the dancing, and Queen Bey, nice recovery after that fall (9:08 in the video)!
Have any disagreements? Suggestions? Check our Instagram and Twitter pages to get involved in the conversation!
Article header image is property of the National Football League, and The Western Hemisphere does not claim ownership of any of the above videos.