Boys CC Runs Away With State title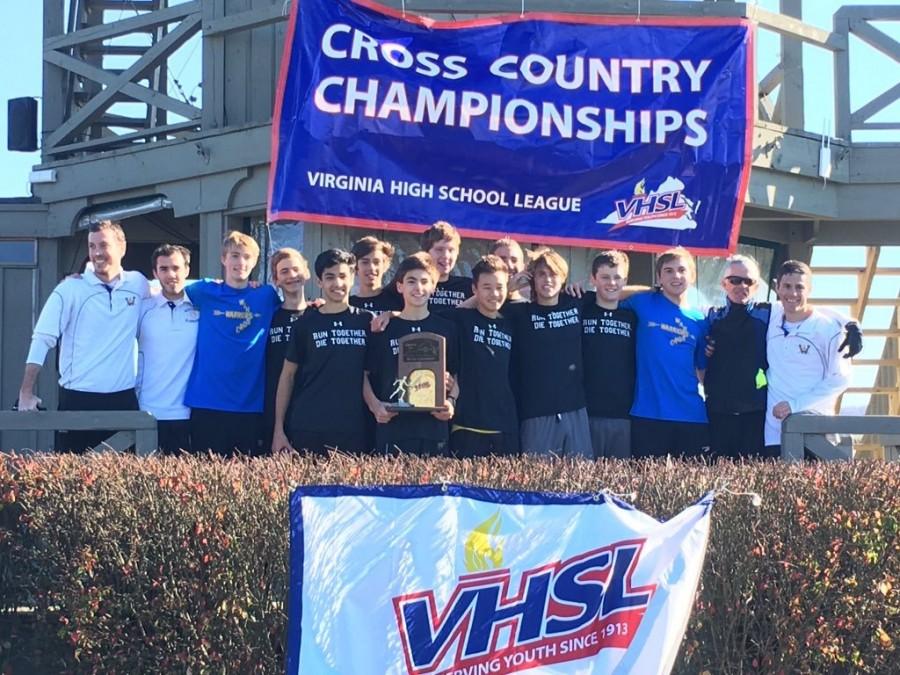 For the first time in 15 years, the boys cross country team is on top again. Led by seniors Gannon Willcutts, Jack Ehlenberger and Trevor Stutzman, the warriors were able to trump Blacksburg by 4 points and hoist the trophy for the entire state to see.
"Coach comes up to me, you know, arms raised like 'give me a nice big hug'," said Gannon, "And I was like 'Wow. This is probably the greatest feeling I've ever had or experienced in the sport of cross country.'" Willcutts added some personal hardware to the race, finishing first, the only runner to do so in Western Albemarle history. "Most of all, just getting that one point for the team was what mattered."
However, a team does not win on fastest runners alone. The championship can in large be credited to the younger runners, many of whom were competing in the state meet for the first time. The performances of runners Max Miller, Cyrus Ramazani, and Max Feuerlein were what carried the final points across the line and what separated the champs from the rest of the highly competitive field.
"I think the training, the close bond we had, and the shared love of running was what made us the team to win a state championship," said Feuerlein.