Where's Our Arts Academy?
It's time for ACPS to reevaluate the priorities of specialty programs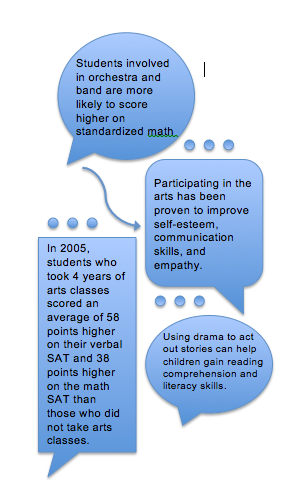 As a school district, we're lucky to have several alternative programs to traditional education and coursework. Each high school has their own respective academy where students learn information specialized to a career field, with more hands-on learning and in-depth experiences. We've got Albemarle's Math, Engineering and Science Academy, the Health and Medical Sciences Academy at Monticello, and our very own Environmental Studies Academy.
Notice a pattern here? Our academies are all exclusively related to STEM (Science, Technology, Engineering, and Mathematics.) Granted, these fields are extremely important in our modern society—the U.S. Department of Education estimates STEM jobs to grow 14% throughout this decade. But where does that put the rest of us? Why don't we have any arts or humanities academies?
Sure, there are traditional classes and electives for each of these, and great extracurricular opportunities like school plays, art shows, and the literary magazine that students can participate in. But for people involved in the arts and humanities, there is a lot less mentoring and guidance available. School can be the foundation, but if a student wants to expand their knowledge, they usually must participate in outside programs, balanced with all the stresses of homework and AP classes.
I know for a fact that the arts programs I personally participate in are going to benefit me more than several of the classes I have to take. However, during the school day, I have to put my passions on the back burner and focus on learning the Law of Cosines and where glycolysis occurs in a cell. But why shouldn't I be able to do both?
We've got the newly-introduced Arts and Letters Pathways, but this program is basically just students doing all of the electives and extracurricular opportunities they would already do. The student takes part in all of the normal electives they would take related to their field of interest, as well as job shadowing, an internship, and a senior year cumulative project. However, barely any of this work is school-sanctioned, and the facets of the program are things that the student would already be doing regardless of their involvement in it.
For example, even though I am not in the Drama Pathway, I have been involved in some form for every production that has taken place the last two years, and without even being a part of the program I've done the majority of the required activities for it- in half the time, no less. So if I can do all this without being a part of the Pathway, is the program really helping our arts students the way an academy would?
Arts education can help us be both better students and better people. So why can't we do more with it?