White Hall's Autism Sanctuary
Providing Support for Families in the Charlottesville Community
Recently in White Hall, Autism Sanctuary, a new nonprofit organization has sprung up to offer support to people who have autism and their families. The organization was started because those with special needs and their families are often met with difficulties when looking for support. For many, it is difficult to find resources that offer comprehensive help and care for people who cannot fully care for themselves all the time, especially as they get older. 
Located on a large piece of land in White Hall, Virginia, Autism Sanctuary offers care and engaging activities for people with autism for the day. Their goals are to provide people with positive environments to learn and experience nature and provide internship opportunities and respite for people with autism. 
Casey Clarke, an employee of Autism Sanctuary, said currently their goals as an organization are to provide "an outdoor space geared toward those with autism that openly welcomes individuals at any level of need." 
Clarke also remarked that "it can be difficult to find camps and recreational activities that support the needs of a person with autism, especially those who are teens or adults and/or have high support needs. Autism Sanctuary wants to become a part of the solution." 
To support families and those with autism the sanctuary is open to people from around Virginia to attend the center for the whole day, or just a few hours depending on what is needed.
Clarke mentioned that currently, "people from the Virginia Institute of Autism's school and adult day program visited the sanctuary earlier in January," and that, "We are always working to improve our space by adding new sections to our walking trails and updating our outdoor activity stations."
Overall, they have served over 100 families in the Charlottesville and central Virginia area, and are looking to improve and expand. Their 85-acre property offers plenty of space for the improvements they are planning for the future. 
Casey detailed some of these improvements in their programs in recent months, "we are expanding our agricultural amenities … Thanks to the help of a grant from the Whole Kids Foundation and Bee Cause Project, we are currently working on designing a bee education program for our visitors, as well as planning to create a peaceful pollinator garden this spring that will be easily accessible from our main house."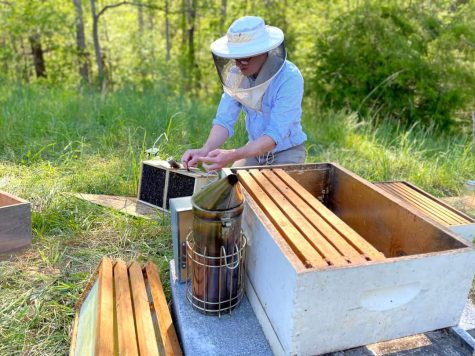 This integration of nature is a key aspect of Autism Sanctuary. Casey said, "typically, our visitors start their trip to the sanctuary by exploring our 'Enchanted Forest,' which hosts our two walking trails and various outdoor activity stations."
The "Enchanted Forest" is a mile or so of interlocking trails which can offer shorter or longer walks, depending on attendants' abilities. At the end of the walk, there's a chance to feed the cattle and chickens or ride in the UTV on their property.
Time engaged in activities outdoors for those who have mental disabilities is shown to help people feel accepted and have positive effects on mental health, as shown by NIH studies. Autism Sanctuary helps offer many people who may not often enjoy the outdoors the opportunity to safely spend time in nature, and give them a safe way to learn or expand their knowledge on agriculture and the outdoors. 
For those who don't love nature or become overstimulated, work is being done on the property for activities inside the farm house.
Casey said, "We are also cleaning and updating the basement of the property's farmhouse to be used as an indoor activity center, which is one of our largest ongoing projects. Having this space has proven to be a huge help when there is an unexpected change in the weather or when a visitor is becoming overstimulated by the outdoor environment. "
Casey explained activities inside include "an indoor media center and craft corner" and attendants can "watch a movie, work on crafts, complete puzzles, or play games." With space for additional activities and donations coming from Crutchfield and The Scrappy Elephant, there are many improvements on the way.
Students from Western Albemarle High School have been engaging with the sanctuary by volunteering, aiding the sanctuary's efforts to expand and improve the trails and property. 
Walker Mcintire, A Western Albemarle High School student who volunteers at the Sanctuary, said "I volunteer at the Autism Sanctuary because it's a really positive organization, and it's nice to get involved in something which I really see the value and potential of."
Other students like Owen Streed, have also been spending time volunteering at Autism Sanctuary. He commented, "I think that nature is an invaluable resource for anybody and it's great how many people the Autism Sanctuary gets outside."
Mcintire agreed, commenting "the sanctuary offers a great opportunity for people to get outside and experience nature who probably don't get to spend a ton of time outside." He added, "I spend a lot of time in nature and really enjoy it, so it makes me feel like the work I do for them will be meaningful in people's lives."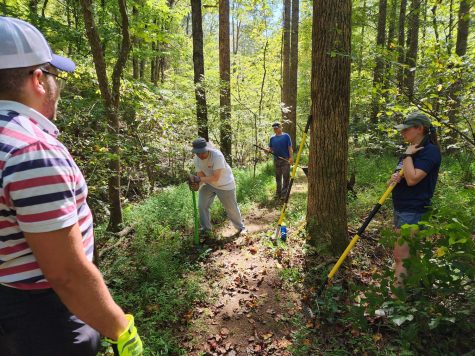 Streed and Mcintire both started going to volunteer together at Autism Sanctuary with other friends over the summer, and more recently on the weekends for a couple of hours to help out with whatever the sanctuary needs. 
Mcintire elaborated on what he does at the Autism Sanctuary Sanctuary, "When me and my friends go out to volunteer, we help clear trails and clean up space for the sanctuary to use, and make the sanctuary an enjoyable place for people attending," He added, "soon I think that we'll work on some woodworking projects and other things to add along their 'Enchanted Forest' trail."
Streed added that he believes that the sanctuary is also a great place to volunteer because there are jobs that pretty much anyone can do. Streed said that as a volunteer, "if you don't like trail clearing, then there are opportunities to garden, and if you dont wanna garden then you could help clear out and set up the basement. There's pretty much an opportunity for anybody who'd wanna get involved."
Autism Sanctuary is very enthusiastic about having student volunteers getting involved, Clarke commented "We love to have local students get involved at Autism Sanctuary!"
For other students who are interested Clarke added, "students help us with trail maintenance, gardening, and improving our spaces through cleaning and organizing," adding that they're looking for students who are "handy with tools, we have opportunities to help build outdoor benches or activity stations, and we are currently looking for a group of volunteers to help us design and construct a footbridge this spring or summer."
For anyone who wants to get involved, there are occasional open volunteer days which you can find information for on Autism Sanctuary's instagram (@autism.sanctuary) or further information on their website, autismsanctuary.org.
While Autism Sanctuary is a fairly new institution, it shows how our community has been taking the initiative to help support families with members who have mental disabilities and it is exciting to think how much it will help fill needs for the people in Albemarle County and Virginia in the future.
Eigenschenk B, Thomann A, McClure M, Davies L, Gregory M, Dettweiler U, Inglés E. Benefits of Outdoor Sports for Society. A Systematic Literature Review and Reflections on Evidence. Int J Environ Res Public Health. 2019 Mar 15;16(6):937. doi: 10.3390/ijerph16060937. PMID: 30875938; PMCID: PMC6466442. 
About the Contributor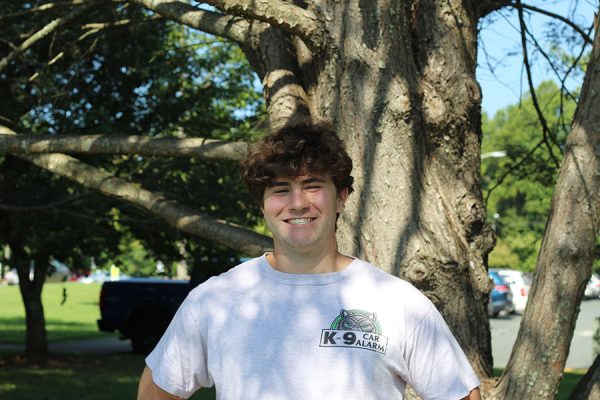 Jack Steenburgh, Editor-in-Chief
Jack is a senior and Co-Editor-in-Chief for the WAHS Newspaper. In his fourth year of journalism, he most enjoys writing about student life and doing pieces...