Texas Governor Faces Backlash for Repealing COVID-19 Restrictions
On March 2, 2021, Texas Governor Greg Abbot released a decision to lift coronavirus containment efforts. Governor Abbot announced he was issuing an executive order to "lift the mask mandate and open Texas to 100 percent". On the same day as the release of Abbot's decision, President Joe Biden made a timely announcement stating that the Biden administration expects there will be enough vaccine doses by the end of May for every American adult.
Despite the acceleration in the vaccination process, many Americans have stated that scaling back containment measures should not be accelerated in an irresponsible manner. The director of the Centers for Disease Control and Prevention (CDC), Rochelle Walensky, warned states on April 1, 2021 that "now is not the time" to lift restrictions. The CDC discourages officials from viewing the figures, which measure the average of 70,000 new infections and 2,000 daily deaths, as low enough to lift restrictions. 
Walensky claims that the figures are not strong enough to "stop a potential fourth surge," and the threat of contagious new variants of the virus must also be considered. "With these new statistics," Walensky said during a press briefing, "I'm really worried about reports that more states are rolling back the exact public health measures we have recommended to protect people from COVID-19… I understand the temptation to do this… But we cannot be resigned to 70,000 cases a day, 2,000 daily deaths." Walensky also said that the variants of the virus are "a very real threat to our people and our progress" and that they should be seriously considered before restrictions are lifted. 
In justification of his decision, Governor Abbot referenced the resilience of the state of Texas in regards to the state's response to natural disasters: "The state of Texas is strong; our people, resilient… And just as we overcame those challenges, we will overcome this one". Rather than continuing to implement a statewide contagion containment mandate, Abbot has chosen to appeal to Texans' individual abilities to take matters into their own hands with taking necessary precautions as they deem necessary. Previously, Governor Abbot has delayed issuing a formal mask mandate until July 2nd of 2020, facing backlash from both Democrats and Republicans. 
Similarly, Abbot began to scale back restrictions in restaurants and bars in early October 2020, which marked the beginning of the third wave on a national scale. Data from the COVID Tracking Project found that October of 2020 had a daily average of 23,000 new cases and more than 336 deaths each day. 
The most recent data from the COVID Tracking Project does indicate a drop in average new cases in Texas, but the decrease in positive cases may also be attributed to the storm that struck the state in February 2021 and its effect on individuals' ability to receive COVID testing. Additionally, an article released March 27, 2021 by Texas Monthly states that "testing data lags far behind where it needs to be for the governor to accurately assess the true scope of the pandemic and Texas, and the number of confirmed cases in the state is rapidly increasing". 
Biden's announcement regarding vaccine availability does not equate to the ability to uniformly distribute it, which is currently applicable to the situation in Texas, and Texas has not achieved a sufficient enough percentage of vaccinations to achieve a sustainable immunity to COVID-19. 
Abbot's "wait-and-see" approach to the spread of COVID-19 is not likely to serve as a sustainable course of action, but could be a potential threat to citizens in the state of Texas and individuals nationwide. 
Additional Sources:
https://open.texas.gov/uploads/files/organization/opentexas/EO-GA-34-opening-Texas-response-to-COVID-disaster-IMAGE-03-02-2021.pdf
https://www.texastribune.org/2020/07/11/texas-greg-abbott-coronavirus-response/
https://www.washingtonpost.com/politics/2021/03/02/texass-decision-lift-coronavirus-containment-efforts-comes-bizarre-moment/
https://www.washingtonpost.com/graphics/2020/health/covid-vaccine-states-distribution-doses/?itid=sn_coronavirus_3/&itid=lk_inline_manual_12
https://www.texasmonthly.com/news-politics/abbott-coronavirus-response-leaves-texas-behind/
About the Contributor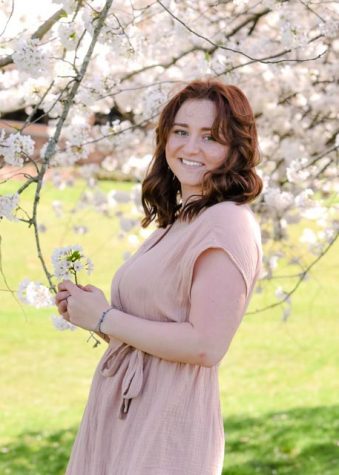 Abigail Connelly, Editor-in-Chief
Abigail Connelly is a senior and is in her fourth year of Journalism. She is co-editor-in-chief. When she's not drowning in homework, she's out on...