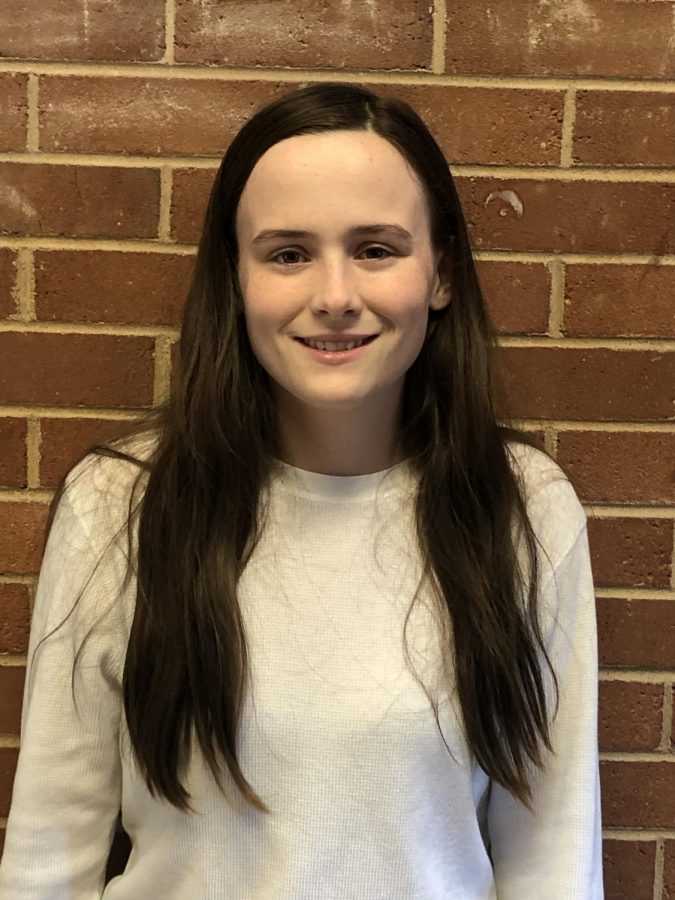 Jackson Evanow
With the final few strokes of her pencil, Cecily Wilson, a freshman at Western, has completed her doodle of a face with no body attached. Moss is growing on one side. She closes her notebook and returns to her classwork, already planning another piece in her head.
"Art has always been something I've enjoyed, although it's more of a hobby than a potential job opportunity," Cecily says. She spends most of her free time thinking about the most creative things she can draw, and none of them are ever similar. When she was little, she began making random drawings with whatever she had on her. "I really don't have a favorite thing to draw, because you can make anything into a beautiful piece," she says. Although she doesn't have a favorite, Cecily admits to preferring anatomical drawing, or the illustrations of various body parts such as heads and torsos or an arm.
Although Cecily's love for art rules above all else, she doesn't think a career in art would be a viable job. "When you think about today's college students getting art degrees, they complain about how hard it is to find work. In the end, I only care about getting a decent-paying job that I love. And although I love art, I need something that I know will provide a steady income." Cecily says the only time she would make money off of art would be from commissions.
Art has brought Cecily to Western, where she is currently taking every possible art course she can. "Working with clay, wood, watercolors, or just paper and pencil, it doesn't matter to me" Cecily says. "As long as I'm being creative, it doesn't matter." She takes a few private art lessons every one and a while, but usually gets better through drawing at her house.
"Her love of art is very obvious," says Michael Gauss, a freshman and friend of Cecily. "Whenever she's not working, I can see her with her art book out, making another drawing."
Cecily looks forward to the rest of her years at Western, making as much art as she can along the way.