Local Student Activist Zyahna Bryant Publishes Book
Since August 2017, it has been impossible for many to think of Charlottesville without remembering the tragic events of the "Unite the Right" Rally, but a few people have recognized the city's ugly side for years, even decades before that. Zyahna Bryant, a senior at Charlottesville High School, is one such person, and for years she has been extremely active in exposing the unjust history of Charlottesville. Arguably her most prolific action was writing the petition to City Council advocating for the removal of the Robert E. Lee statue and renaming of Lee Park. Bryant's story is fascinating to many, so it's apt that she has announced the release of her new book, "Reclaim.", which captures her history, struggles, efforts, and plans on paper. The Western Hemisphere got the chance to catch up with Bryant for a Q&A:
WH: Your new book, "Reclaim.", is more than just a background on the events leading up to and after the August 2017 protests in Charlottesville. It explains the difficulties, the obstacles you have faced, as a young black woman in an affluent college town with an appealing aesthetic, but a dark history and present. Could you offer a brief detail of these obstacles, and tell me how you have begun to break through them?
ZB: "Reclaim." is a narrative of liberation in the way that as I became more invested in the freeing of those around me, I became more complete in my own endeavors. An obstacle for me has been being a black woman, and having to have those real conversations about how my oppression is different from others because of the intersection of those identities. Understanding that the co-opting of my petition, and the whitewashing of its effects is because of the idea that black women are supposed to always do the work and not see the benefits. "Reclaim," the title, came to me almost as an epiphany that it was time to take back and take ownership of the organizing infrastructure built by black women.
WH: You describe your penning of the petition to remove the Robert E. Lee statue from what is now known as Market Street Park as a "catalyst." What kind of a response were you expecting upon submitting that letter to City Council? Did you ever imagine it would lead to where we, and you, are today?
ZB: I never thought that anyone would care about the petition. Here I was, a 15 year old freshman in high school – at that, a young black girl. Many people still don't even believe that black people/students are able to read and write, so the idea that I did my own research into the Lost Cause Narrative and how it relates to Charlottesville was perplexing for many. I never thought that I would be where I am now, but I know that had I not written that petition, I would not be where I am now, and our city would still be hiding from having those tough conversations about white supremacy and how deeply baked it is into the systems and institutions in our city.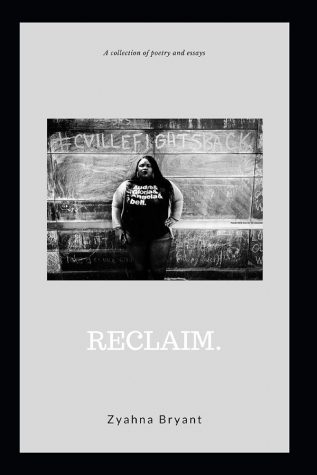 WH: You are very active in the Charlottesville community, especially at Charlottesville High School. What are your proudest achievements so far at CHS, and what have you yet to overcome (specifically at school)?
ZB: I am very proud of founding the CHS Black Student Union in my freshman year and now being a Student School Board Representative for the CCS [Charlottesville City Schools] district. Our school community still has a lot of work to do around equity.
WH: Your story has made headlines across the nation, and I understand you are touring college seminars and various conferences to inspire people in person. How are you managing all these events and news interviews with your senior year?
ZB: It can be hard to manage everything at times, if I am being candid. However, self care is important and there is power in saying "no, I cannot do everything." I also understand that we are dealing with a small window of momentum to really capitalize off of the energy around social justice. While students are energized, it is important to keep amplifying the most marginalized voices on platforms near and far.
WH: What are your plans for the future? You have worked hard in both school and community, and how do you anticipate continuing this hard work? What are your college interests?
ZB: I plan to study sociology in the fall. I am not sure yet where I will be attending, however I have been accepted into two of my top schools: Howard and UVA. I cannot wait to see what is next. Wherever I go in the fall, I know that I will be looking to continue organizing with the community in which I reside and study.
About the Writer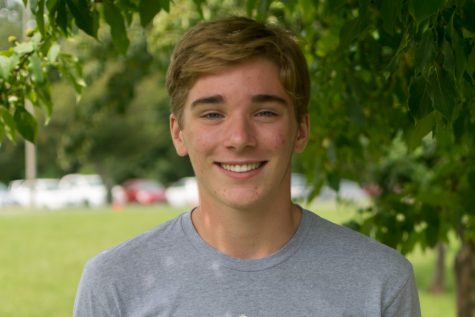 August Lamb, Editor-in-Chief
August is a senior at Western and a fourth year Journalism student. For his last hurrah in C107, he dons the coveted Editor-in-Chief cap along with Mia...