Evelyn Garey Awarded for Acting and Activism
Senior Evelyn Garey's theatrical performance earned her the Best Actor award for the VHSL performance of "Tuna Fish Eulogy". She performed with the Western Drama group at Monticello High School in late October, later putting on a public performance at Western on November 9th.
Garey is familiar with the spotlight, growing up with parents involved in the theater setting at UVA. Though she was introduced to the world of theater at a young age, Garey began her acting career as a freshman.
"My first role was as a cheerleader and ensemble member in Western's production of 'Grease,'" Garey said.
"As a little kid, I always idolized seeing actors on a stage; they were so confident, strong, and heroic-looking on the stage. In 'Grease' I fell in love with that feeling, but I also fell in love with the amazing and talented people that I got to work with."
Her experience playing Cherry, an abusive babysitter, in "Tuna Fish Eulogy" which meant channeling a violent persona. Garey won recognition from the VHSL Theater Board for her performance in the play. Garey also was recently given the lead role of Maria in the spring production of "The Sound of Music."
Not only is Garey involved in the world of theater, but she is also expanding her interest in activism after participating in the Rumi Forum video competition. This year's competition was titled "Justice or Just Us", aiming to bring together a diverse crowd to relish in the beauty of peace and healing after the violence of the white supremacist gathering in Charlottesville in August 2017. Additionally, Susan Bro, the mother of Heather Heyer, served as the keynote speaker and met with participants.
Garey was introduced to the program by Sadie Carfagno, whose poem also served as the inspiration for the award winning video.
"Sadie had written a poem about her feelings with the changing world – politically, socially, and in the realm of environmentalism. It's a truly beautiful poem, so naturally we wanted to use it in a film about social justice!"
Additionally, Susan Bro, the mother of Heather Heyer, served as the keynote speaker and met with participants.
Evelyn strongly encourages involvement with programs such as the Rumi Forum.
"I definitely recommend this to other young activists, because it introduces you to a lot of other people interested in similar things. I had a great experience and am looking into similar projects! We have a voice as young people, and we have a responsibility to use it."
About the Contributor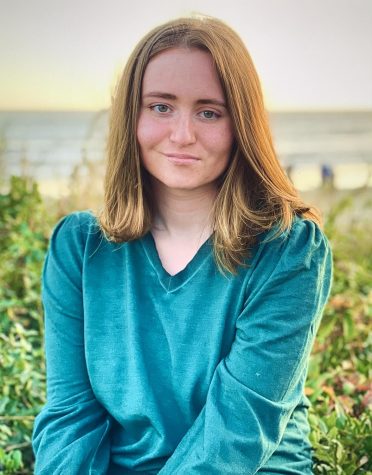 Abigail Connelly, Editor-in-Chief
Abigail Connelly is a senior and is in her fourth year of Journalism. She is co-editor-in-chief. When she's not drowning in homework, she's out on...