An "I" Into Alternative Learning at WAHS
Hang on for a minute...we're trying to find some more stories you might like.
Independent Study is an offered course at Western for students who wish to explore interests and develop independence throughout their learning. The mission is to design a course of study suited to the student and consult with a mentor experienced within the student's interest. However,  independent study can easily be misunderstood with an internship. With independent study, a student can further explore a passion or course of study that is not offered within Western's existing curriculum. However, an internship is when a student works for a member of the community in order to gain work experience and knowledge in their field of interest.
According to Independent Study Coordinator Zoe Padron, a student showing an interest in independent study must show, "self-discipline, motivation, and the ability to work with a minimum of direction as evidenced in teacher and counselor recommendations."
Independent study applicants are required to write and submit a proposal before an application is considered. In order for a student to begin their study, they must complete an application and have a 2.5-grade point average. It is also highly recommended to take a study hall. A student must also have a minimum of 140 hours of study for a year, maintain regular contact with Ms. Padron, meet deadlines, and participate in semester/ year-end presentations.
Supervision in the student's program will be provided by a mentor. A mentor is a specialist with expertise in the student's field of interest who is capable of and willing to provide guidance, supervision, and evaluation of the project.  The mentor may be a school employee or a community member. Ms. Padron is available for consultation, proposal development and facilitating final presentations. She is also responsible for grades and final credit.
This year at Western there are 25 independent studies, one of them is sophomore Libby Terrell's study of Classical Dressage. Classical dressage is a discipline of riding that focuses on improving the longevity and well being of the horse. Students have to do about 10 hours of work every two weeks, so her biggest challenge is staying disciplined and not procrastinating all the work. There is not someone constantly managing your work and study material so it truly is studying independently.
When asked about why she chose to do independent study Terrell said, "I am training a young horse right now and I thought I might as well get credit for learning what I am learning through my training," Terrell said.
Through her independent study, Terrell has come across some incredible opportunities such as watching a three-day riding clinic with Arthur Kottas, who was the chief rider at the Spanish Riding School in Vienna for over 20 years. While there are many exciting aspects of independent study, Terrell's favorite part is the ability to choose exactly what she wants to learn about.
Senior Lauren Malinowski has already dove into an internship and is now taking her turn at independent study. Over the summer she had an internship with the Albemarle County Police Department. While spending a week with 5 different divisions including the Evidence Unit, Investigations, the Patrol Division, the Services Division, and Victim Witness, she was able to shadow different people each day of the week. Unlike independent study, Malinowski was seeking experience with the government and seeing how having a job in forensics would look in her internship
"I really enjoyed the experience since it was the most similar to what I would like to do in my future. I thought it was really amazing to have the first-hand experience with the police station and be able to get real-world experience," Malinowski said.
Now, Malinowski's exploration has continued into the school year with her independent study of forensic science. Her passion for the subject has grown just as much as her appreciation for the amount of freedom there is. There is a pool of reasons why one might want to take on independent study, but Malinowski's reason is that none of the other science class options provided content related to what she will be majoring in in college. She decided to write her own way into forensic science and really enjoys it because it is nothing that she has been able to learn at Western and it is subject that is interesting. However,  a struggle faced in independent study is figuring out how you learn as a person.
"Most of our lives, we are told how to study and are given very few options into how we learn new material for classes. With an independent study, it enables you to find out things for yourself and think on your own terms," Malinowski said.

About the Writer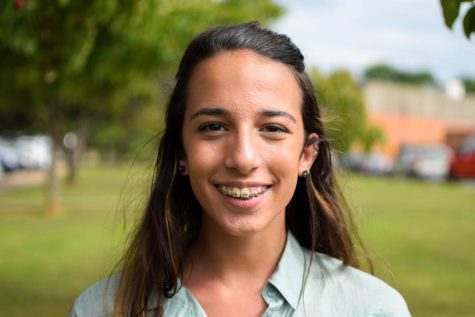 Brookelyn Shantler, News Editor
Brookelyn Shantler is a junior at Western, entering her third year on the Western Hemisphere staff as a News Co-Editor. Not only has she served as a staff...