Keepin' It S'well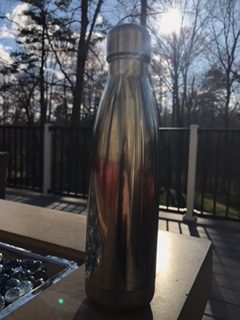 Hang on for a minute...we're trying to find some more stories you might like.
You probably know them as the water bottles that sound like a bomb being set off whenever they hit the floor. However, they've taken over Western as the water bottle of choice. "I drop mine all the time, but it still hasn't broken," says senior Katherine Krese, referring to her S'well bottle.
In addition to their durability, these bottles are sleek, shiny, and come in many styles. They come in all sorts of designs and colors, and most importantly, they keep your water cold with some solid insulation. When they're filled with ice, every owner of this bottle tentatively tips it back as the ice cubes sound like rocks hitting a metal street sign.
Despite the loud noises, you can see the majority of girls at Western sporting their own uniquely designed bottle. Keep the S'well bottle trend alive, and get one that fits your individual style.