Rowing Flea Market
This past Saturday all rowers were up early for this year's flea market. Paintings, chairs, tables and vases of all sizes were strewn around the Cafeteria, while excited customers circled  tables and rowers moved around to assist where needed.
Many customers filed out of the flea market with arms full of supplies, and a fair amount were followed by rowers carrying the rest of the purchase.
Team captains Owen Coleman and Erin Heald were busy working together to transfer a dresser onto a truck, while other rowers looked on and helped. Those in the cafeteria were either helping customers, or sitting around waiting for an order from a coach.
Overall, it looked like a good day for the rowers, and although it was a day off of practice, it definitely wasn't a day off for the team.
About the Writer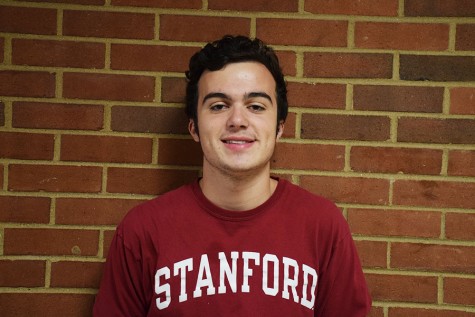 Tim DeSimone, Co-Editor in Chief
Tim is a senior, and a Co-Editor in Chief of the Western Hemisphere, the finest news source south of the Washington Post. He focuses dominantly in News,...