Western Hosts District Band
291 students from 42 schools shuffled instruments into Western Albemarle February 6 to participate in this year's All District Band. Musicians auditioned in early December for a chance to be in the Middle School, Concert, and Symphonic bands. Out of these musicians, only the top few in Symphonic will be given an All State audition later in the year.
This year's Symphonic Band is led by composer Brian Balmages, a very well known composer and familiar name to band students all across the country. Conducting the Concert Band is director/composer Brian Drake, and conducting the Middle school band is long time Henley Band director, Gary Fagan.
After rehearsing all day friday, the concert will be held the next day, Saturday the 7th. It is free to the public, and a great chance to hear students from all over the district come together for this once a year event.
It will be live streamed from  http://streaming.k12albemarle.org/ACPS/EVENTS.htm for those who want to tune in, but can't make it to the performance.
For some cool facts and numbers about this year's band, just click the following link
About the Writer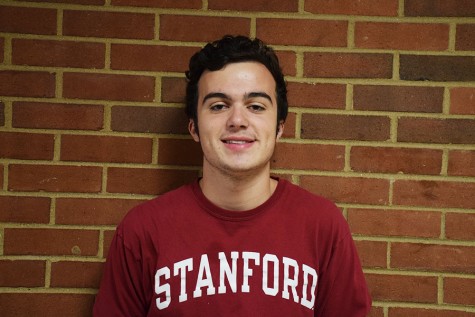 Tim DeSimone, Co-Editor in Chief
Tim is a senior, and a Co-Editor in Chief of the Western Hemisphere, the finest news source south of the Washington Post. He focuses dominantly in News,...